Melissa Fisher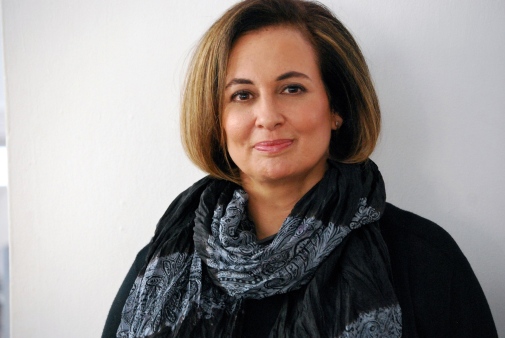 About the project
Melissa Fisher proposes to study how global foresight organizations work globally with business, government, and other organizations to solve complex sustainability problems, particularly in the area of fashion sustainability. This project aims to investigate how these organizations use trends, visions and scenarios to challenge assumptions in organizations that make up the supply chain in the industry - about the world and help map out their route to sustainable futures. Key questions are: What types of cultural and gendered assumptions do global foresight organizations draw on about climate change, resource shortages and demographic change in understanding the challenges the future of the world holds for the fashion industry? What types of future scenarios are created in these organizations, and how do they shape how businesses in the fashion industry think about creating sustainable business models? And what types of experts do these organizations rely upon to engage in research, develop knowledge, and create future social imaginaries about fashion practices? The project contributes to the emerging field of the study of anticipatory governance by offering an analysis of anticipatory governance and the making of geo-cultural scenarios from a gendered perspective.
Short biography
Melissa Fisher is a Visiting Assistant Professor in the Department of Social and Cultural Analysis at NYU. She earned her Ph.D. and M.A. in cultural anthropology at Columbia University, and her B.A. at Barnard College. She has received numerous grants and fellowships, including awards from the Alfred Sloan Foundation and the Institute for Advanced Study at Lancaster University.
Fisher's first book, Wall Street Women (Duke, 2012), ethnographically examines how the first cohort of women in finance enacted market feminisms - incorporating tenets of liberal feminism into Wall Street practices. She is also the co-editor of the volume Frontiers of Capitalism: Ethnographic Reflections on the New Economy (Duke, 2006). She is currently writing a book manuscript, White Corporate Feminism and Its Discontents. And she is engaged in a research project on entrepreneurship, alternative economies, and racial and gendered responses to the financial and ecological crises. The project is based on fieldwork in NYC and Berlin.
Fisher has given numerous key notes and conference talks nationally and internationally. Her research has been profiled by The Guardian, The Wall Street Journal, Business Week, The National, CNBC, NPR and the BBC; her writings have appeared in Bloomberg and Bill Moyer's Group Think. She also recently appeared in the PBS documentary Makers: Women in Business.
Selected publications
Monograph
2012
Wall Street Women. Durham: Duke University Press.
Peer-reviewed articles
2016
Building Alternative Feminist Economic Futures: WHEELS. Globalizations. Special issue on a Feminist Global Political Economy of the Everyday (edited by A. Roberts and J. Elias), online publication March, print July.
2015
Wall Street Women: Saviors of the Global Economy? Special issue on Critical perspectives on the Globally Mobile Professional and Managerial Class, Critical Perspectives in International Business, 11(2).
2013
Notes on the Anthropology of Gender in Finance. The Journal of Business Anthropology, 3, June.
2012
Toward a Feminist Para-Ethnography on Gender Equality Policy Making in Business. Collaborative Anthropologies, 5, December.
2010
Wall Street Women: Engendering Global Finance in the Manhattan Landscape. City and Society: The Journal for the Society for Urban, National, and Transnational/Global Anthropology, 22(2): 262-285.
Anthology
2006
Frontiers of Capital: Ethnographic Reflections on the New Economy (with Greg Downey). Durham: Duke University Press.
Last updated: May 26, 2016
Page editor: Lina Lorentz
Source: Department of Social Anthropology