The Independent Social Research Foundation - early-career fellowships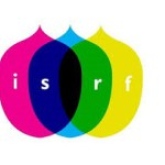 Scholars from within Europe are eligible to apply – applicants should be within 10 years of PhD award, and they will normally have a permanent appointment at an institution of higher education and research. Career breaks may be taken into account. The awards are intended as providing full relief from all teaching duties and all associated academic administration for a period of (up to) one year; applications may be made by those whose sole or principal post is a part-time equivalent.
The amount of an award depends on the nature of the work proposed and individual circumstances – the ISRF expects applications for grants up to a maximum of £50,000 sterling to buy-out the cost of all teaching and associated administration in the applicant's home institution for up to 12 months. Within that sum, reasonable support for research expenses may be considered on a matched-funding basis.
Senast uppdaterad: 15 december 2016
Webbredaktör: Lina Lorentz
Sidansvarig: Socialantropologiska institutionen