VR - calls 2017
First deadline: February 21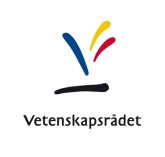 Below is a list of some of the grant calls that the Swedish Research Council has decided to launch this year, with the opening/closure of the different calls for applications.
The table below gives you an overview of calls during 2017. Please note that not all detailed requirements have yet been finalised. Full guidelines for applicants will be published in the respective call texts when a call is launched.
Additional calls may also be launched in the course of 2017, for example at the request of the Swedish government.
Grants open for all subject areas
Call opens: Call 1: January 18; Call 2: August 16
Call closes: Call 1: February 21; Call 2: September 19
Call opens: Call 1: January 18; Call 2: August 16
Call closes: Call 1: February 21; Call 2: September 19
Research collaboration India-Sweden 2017 (Vetenskapsrådet)
Date not set
Call opens: February 15
Development Research
Research Project Grant Development Research
Call opens: March 1
Research Network Grant – Swedish Research Links
Call opens: March 1
Humanities and Social Sciences
Call opens: January 18
Call opens: January 18
Call opens: January 18
Call opens: February 15
Call opens: February 15
Call opens: February 15
Call opens: February 15
NOP-HS Grant for Nordic Scientific Journals
Call opens: August 16
Call closes: September 19
Senast uppdaterad: 3 mars 2017
Webbredaktör: Lina Lorentz
Sidansvarig: Socialantropologiska instiutionen