Inge Daniels on amateur photographic practices in contemporary Japan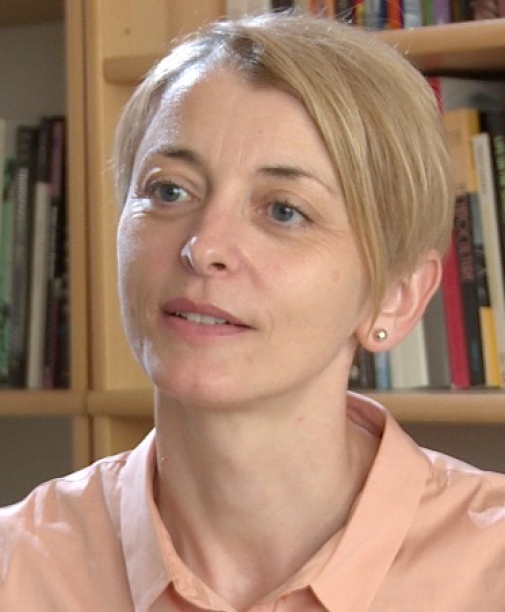 In this episode of AnthroTalking, we talk to Inge Daniels about her ongoing research on amateur photographic practises in Japan. Daniels is an Associate Professor in Social Anthropology at University of Oxford, and also a Fellow at St Cross College. She finished her PhD in 2001 at University College London, and in 2010 she published the book "The Japanese House: Material Culture in the Modern Home" at Berg Publishers (Oxford), which won the ICAS Book Prize in 2013. In this episode, Daniels tells us about how the stereotype of Japanese people taking lots of photos can be said to carry some truth with it. She was intrigued by how the people she met and lived with in Japan tended to avoid displaying personal photos. Instead of associating photos with memories, to Japanese people, it is more about the future and looking forward, Daniels argues. Analytically, photography as a practice enables them to question normative practices. Thus, by using photos, these people create a certain imagination of themselves and their family, but also beyond it.
Inge Daniels also tells us a lot about herself, and her academic background. She commenced with a BA in Japanese Studies at Leuven (Belgium) but then moved on to do her MA in Cultural Geography at Nara (Japan). Then in 1997, she initiated her PhD studies in Anthropology at University College London, much thanks to Professor Daniel Miller (UCL) who encouraged her to pursue a PhD on the topic of material and visual culture.
Published on:
December 8, 2015
Created by:
Fredrik Nyman
Keywords:
Japan, Japanese photography, amateur photography, photos, memories, camera technology, Daniel Miller, digitalization, non-persons, material culture, consumption, New Year's cards, reciprocity
Further information:
References:
Bourdieu, Pierre 1958. Sociologie de l'Algérie. Paris: Presses Universitaires de France, coll.
Bourdieu, Pierre 1962. Célibat et condition paysanne, Études rurales, no. 5-6, pp. 32-135.
Daniels, Inge 2003. Scooping, Raking, Beckoning Luck: Luck, agency and the interdependence of people and things in Japan, The Journal of the Royal Anthropological Institute 9: 619-638.
Daniels, Inge 2009. The 'Social Death' of Unused Gifts: Loss and value in contemporary Japan, The Journal of Material Culture 14(3): 385-408.
Daniels, Inge 2010. The Japanese House: Material Culture in the Modern Home. Oxford: Berg Publishers.
Daniels, Inge 2015. Feeling at Home in Contemporary Japan: Space, Atmosphere and Intimacy, Emotion, Space and Society 15: 47-55.
Miller, Daniel 1987. Material Culture and Mass Consumption. Basil Blackwell: Oxford.
Cite as:
Nyman, Fredrik. "Inge Daniels on Amateur Photographic Practices in Contemporary Japan" AnthroTalking: Podcasts at Stockholm University's Department of Social Anthropology, online December 8, 2015, http://www.socant.su.se/english/about-us/anthrotalking/inge-daniels-on-amateur-photographic-practices-in-contemporary-japan-1.259767
Music:
Last updated: December 8, 2015
Page editor: Lina Lorentz
Source: Department of Social Anthropology