Artist talk with Dady De Maximo
EVENT
Date:
08 February 2017, 1.00 PM
-
08 February 2017, 2.30 PM
Venue:
Department of Social Anthropology, B600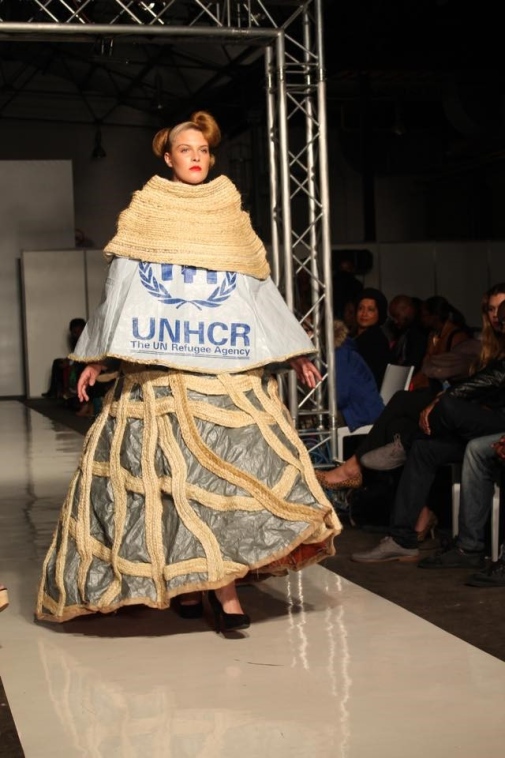 Dady De Maximo will discuss If the Sea Could Talk a fashion line that pays tribute to the disappeared refugees who have struggled or lost their lives in the waters, oceans, seas, desert, containers, and rivers; a story inspired by De Maximo's friends from Somalia, Sudan, Libya, Tunisia, Eritrea, and others met in Denmark. It is a fashion collection created in different materials to show how many refugees are obliged or forced to abandon their careers and their families and upon arrival to Sweden or other European countries are unable to find a place for their skills and talents. The collection is a way to speak openly and break the silence around migration struggle using fashion as a tool and a platform to pay tribute to refugees and migrants. The artist talk precludes Dady De Maximo's presentation of the collection at Konsthall C on 10 February, 6pm.
Dady de Maximo is an artist, fashion designer, journalist and activist. His practice is strongly characterised by questions of activism and migration politics informed by his upbringing in Rwanda in the 80s and 90s. Since 2007 Dady has organised an International Fashion Day in Rwanda and is a board member of CAMP (Centre for Art on Migration Politics, Copenhagen).
All seminars in the Ceifo seminar series.
Last updated: February 10, 2017
Page editor: Lina Lorentz
Source: Department of Social Anthropology