CEIFO seminar on Transnational Migration - Fataneh Farahani
EVENT
Date:
03 May 2016, 1.00 PM
-
03 May 2016, 3.00 PM
Venue:
Department of Social Anthopology, B600
The seminar is organised by CEIFO and the Migration cluster at the Department of Social Anthropology.
Fataneh Farahani, Associate professor in Ethnology, Stockholm university, awarded for 2015 Wallenberg Academy Fellowship
Cartographies of Hospitality: The Gendered, Racialised, and Classed Politics of Hosting in Sydney, Stockholm and London
The provision of hospitality to migrants is becoming an increasingly critical issue. The proposed research aims to investigate the political, philosophical and cultural aspects of hospitality through empirical locality-based research in order to generate comparative and complementary data. By examining how hospitality is practiced in different multicultural urban settings, the study will provide an innovative empirical focus for understanding the everyday meanings and negotiations of national citizenship, inclusion and exclusion. Being attentive to how discourses and practices of hospitality vary between and within different local and national communities, the study focuses on how host and guests relations are inflected by nation, religion, gender, class, and other categories of difference. The study put emphasis on the hosts' practices of hospitality while recognizing that 'guests' may subsequently become 'hosts'. However, in an era of increased transnational migration and postcolonial hospitality, 'welcoming' someone into one's country does not necessarily destabilize one's privilege, it can also manifest it. The research will focus on civil society organisations working with immigrants in each city, in order to study how ideas and practices of hospitality are produced in each specific context. More precisely, the focus will be on organisations supporting asylum seekers through the provision of different services such as advocacy, activism and legal support. Despite growing academic interest in hospitality, empirical research on the subject is insufficient. The comparative nature of this project and the diverse methodologies; ethnographic field research, interviews and media analysis, will generate new insights on the topic.
Find out more about the Migration cluster at the Department of Social Anthropology.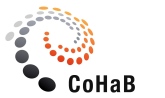 Last updated: March 9, 2016
Page editor: Lina Lorentz
Source: Department of Social Anthropology