CEIFO seminar on Transnational Migration - Jacqueline Hoàng Nguyễn
EVENT
Date:
15 March 2016, 1.00 PM
-
15 March 2016, 3.00 PM
Venue:
Department of Social Anthropology, B600
The seminar is organised by CEIFO and the Migration cluster at the Department of Social Anthropology.
Artist talk by Jacqueline Hoàng Nguyễn
Citizenship – as a status, a concept, a governmental tool, or even a dream – seems to lie at the horizon of our vision. During the past decade a whole body of research emerged to make attempt to link photography, an inherently visual medium, with the discourses and practices of citizenship. The body of research not only makes a case for photography's role in defining citizenship in the twentieth century, but argues there is something unique to photography that shows us about this often invisible category of belonging. Thus, could we postulate that visual citizenship is a modern invention, like race, was constituted as a visual category of belonging?
In her artist talk, Jacqueline Hoàng Nguyễn will unpack ideas around migration, citizenship, the imaginary of a multicultural society and the legacy of colonialism. Throughout her works, an underlying goal in Nguyễn's work is to open up the idea of what research can be, approaching this methodological process as a performative act in itself. In this context, research can be understood as an ongoing performance encompassing familiar academic models (field trips, empirical and clinical experimentation, archival research, oral history, and interviews) alongside collaborative projects and other approaches to knowledge production within artistic investigations. This focus on research results in a practice that is not medium specific, but, rather, focused on long-term projects that integrate performative methodology with an imaginative re-reading of forgotten histories.
Nguyễn is a research-based artist based in Stockholm. In 2011 she completed the Whitney's Independent Study Program, having obtained her MFA and a post-graduate diploma in Critical Studies from the Malmö Art Academy, in 2005, and a BFA from Concordia University, Montreal, in 2003. Her works have been shown internationally.
Find out more about the Migration cluster at the Department of Social Anthropology.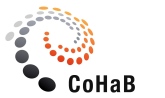 Last updated: February 5, 2016
Page editor: Lina Lorentz
Source: Department of Social Anthropology