CEIFO seminar on Transnational Migration - Jesper Bjarnesen
EVENT
Date:
06 May 2014, 1.00 PM
-
06 May 2014, 3.00 PM
Venue:
Department of Social Anthropology, B600
The seminar is organised by CEIFO and the Migration cluster at the Department of Social Anthropology.
Jesper Bjarnesen, PhD, Senior Researcher, Nordic Africa Institute and affiliated researcher, Department of Social Anthropology, Stockholm University
Zouglou and Belonging in Sarfalao: Negotiating Social Displacement in a Diaspora at Home in Bobo-Dioulasso, Burkina Faso
The past decade's armed conflict in Côte d'Ivoire has been based on a nationalist rhetoric of autochthony and belonging that stigmatises "Burkinabe strangers" as scapegoats for the country's protracted socio-economic hardships. However, the forced "return" to Burkina Faso of first and second generation immigrants was experienced as an ambiguous movement from one state of exclusion to another. Labelled as "diaspos" and "ivoiriens", their forced displacement from Côte d'Ivoire entailed a social displacement to the margins of social life in the city in Burkina Faso.
This paper reflects on how Ivorian zouglou music was consumed by a group of 'diaspos', intent on performing their otherness and quite successful in exploiting that difference in the competition with non-migrant youths over access to employment and privileges. More specifically, I demonstrate that zouglou music has become a trademark of the self-proclaimed 'diaspos' who deliberately mark themselves off from their Burkinabe neighbours through their clothing, their speech, and their taste in music. In this way, their past mobilities – their parents' labour migration to Côte d'Ivoire and their own forced displacement during the war – evoke a cosmopolitan youth identity that represents the hopes and dreams of many Burkinabe youths; to migrate to the regional metropolis of Abidjan and take part in global flows of urban youth culture, consumption, and privilege.
Find out more about the Migration cluster at the Department of Social Anthropology.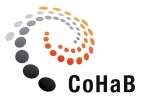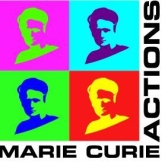 Last updated: February 13, 2014
Page editor: Lina Lorentz
Source: Department of Social Anthropology