CEIFO seminar on Transnational Migration - Karen Haandrikman
EVENT
Date:
03 December 2013, 1.00 PM
-
03 December 2013, 3.00 PM
Venue:
Department of Social Anthropology, B600
The seminar is organised by CEIFO and the Migration cluster at the Department of Social Anthropology.
Karen Haandrikman, Postdoctoral researcher, Department of Human Geography, Stockholm University

Migration and partner choice: Trends in mixed marriages and the status of Thai marriage migrants in Sweden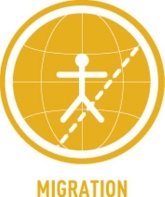 The partner market for Swedes has expanded considerably in the last few decades, due to EU expansion, globalisation processes and an increased diversity of the migrant population. In the first part of the presentation, I will address changes in the partner choice of Swedes focusing on those choosing foreign partners, for the period 1991-2008. As part of a comparative European project, I analyzed Swedes marrying EU partners comparing them with those marrying non-EU partners, using full-population register data. I find that the binational marriage rate has increased over time, especially for native Swedish men and men who are second-generation Swedes. The increase is for the greater part attributable to an increase in the number of marriages to partners from outside the EU, while binational EU marriages have remained stable with no effects from EU accession. Patterns of binational marriages are highly gender-specific, with Finland being the most important supplier for foreign husbands, while Thai women are most popular amongst men. Against expectation, native Swedes in binational marriages are, by and large, older and less well-educated.

The second part of the presentation will zoom into Thai-Swedish couples. Migration from Thailand to Sweden is a rapidly growing phenomenon with a threefold increase over the last ten years, with the majority of migrants being female marriage migrants. In the media and popular culture, stereotyping of Thai-Swedish couples is commonplace; focusing on unequal power relations, sex tourism and other social problems which often position Thai women 'as both materialist rural women and ignorant victims' (Sunanta 2013, 193). The paper positions and explores the status of this unique group of migrants through a power and agency lens and by adopting a multi-methods approach. Using register data, we are able to give a detailed picture of the migration and socio-demographic features of Thais in Sweden, while in-depth interviews with Thai women provide nuanced understandings of Thai-Sweden migration. We find a complex narrative of migration, where Thai women are active agents in their migration process but still face many inequalities in Sweden. A diversified picture of these women is revealed, giving an inside view into their lives that goes beyond and break common stereotypes.

Karen Haandrikman is a postdoctoral researcher at the Department of Human Geography at Stockholm University. In 2010 she defended her PhD thesis on the geographical dimensions of partner choice at the University of Groningen in the Netherlands. She currently works on projects related to population geography and migration, funded by SIMSAM (Swedish Initiative for research on Microdata in the Social and Medical Sciences), using register data on Nordic demography, and SPADE, the Stockholm University Linnaeus Center on Social Policy and Family Dynamics in Europe, on the relationship between social policy and family dynamics. Her interests lie in research with a demography-geography connection, such as the spatial dimensions of partner choice, internal and onward migration of international migrants, contextual effects and social policy, the role of gender in migration and policy use, using both quantitative and qualitative methods.
Find out more about the Migration cluster at the Department of Social Anthropology.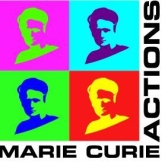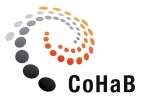 Last updated: October 11, 2013
Page editor: Lina Lorentz
Source: Department of Social Anthropology