CEIFO seminar on Transnational Migration - Kerstin B Andersson
EVENT
Date:
05 November 2013, 1.00 PM
-
05 November 2013, 3.00 PM
Venue:
Department of Social Anthropology, B600
The seminar is organised by CEIFO and the Migration cluster at the Department of Social Anthropology.
Kerstin B Andersson, PhD, Uppsala University

The Kolkata Intellectuals, Transnationalism and Digital Diasporas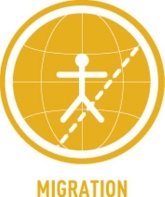 This seminar outlines a research proposal for a project on Kolkata intellectuals, mobility and Digital Diasporas. Examining the Kolkata intellectuals and migration, the proposal deals with the role and implication of ICTs and Web 2.0 in a transnational context and a highly globalised world. The area of migration, mobility, transnationalism and digital media is a growing research field. However, studies of those aspects among Diaspora groups from Kolkata and West Bengal are lacking. Further, studies of "digital Diasporas" predominantly concern new media, Internet, mobiles, and webpages. There is very little research done on the use and implications of Web 2.0 and social network sites (SNS), Facebook, Orkut, Skype, among Diaspora groups.
The project intends to combine offline and online research methods. The study will be based in local groups in Kolkata and their counterparts in the diaspora. This will rend possibilities to grasp transnational flows, formations and elucidate the implications of new media and social media for the local community and its transnational embedding. Dimensions of online interaction and encounters will be investigated through participant observation and interviews in the online context, in for example SNS as Facebook.
I will start with giving the background and purpose of the project and proceed to a brief overview the research area; different approaches in studies of mobility, migration and new media. Further, I will illustrate the area through some examples on the use of new media from my own research area, the Kolkata intellectuals. The seminar will end with a discussion on fieldwork in a transnational context and digital media.

Kerstin B Andersson has a PhD in Social Anthropology from University of Gothenburg and is at present connected to Uppsala University. Her dissertation work dealt with elite groups and intellectuals in the South Asian context with a specific focus on Kolkata, West Bengal. She has a long-standing interest in media and media anthropology, including work on Indian art film, shorts, documentaries, new media and ICT, and she has been an active participant in EASA medianthro network since its inception in 2004. Present research interests cover the areas of elite studies in anthropology, globalisation, mobility, the use of new media and Web 2.0 among migrant groups, ICT4D and ICT4SD.
Find out more about the Migration cluster at the Department of Social Anthropology.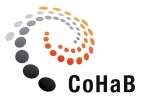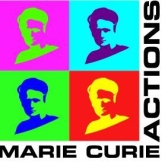 Last updated: October 23, 2013
Page editor: Lina Lorentz
Source: Department of Social Anthropology