CEIFO seminar on Transnational Migration - Mahmoud Keshavarz
EVENT
Date:
19 April 2016, 1.00 PM
-
19 April 2016, 3.00 PM
Venue:
Department of Social Anthropology, B600
The seminar is organised by CEIFO and the Migration cluster at the Department of Social Anthropology.
Mahmoud Keshavarz, School of Arts and Communication, Malmö University
Material Politics of Movement
States in order to make affective their abstract notions of borders, nations, welfare, equality, citizenship, legal protection, rights and territory are in dire need of material articulations. In contrast, what is presented to us as sovereign's law and order is seldom associated with material infrastructures. It is of importance, however, to speak of such material articulations as an act of designing. The articulations that states make, fabricate and design involve various levels and scales including artifacts, sites and spaces.
In this presentation I will discuss a series of material articulations that state and non-state actors design, produce and distribute in order to define what bodies are to be recognised as legal, semi-legal or/and illegal in the context of moving and migration. These articulations pertain to passports, camps and borders. They are not mere instruments for oppressive policies of migration. They shape, produce, persuade and perpetuate certain politics of movement in different localities with a tendency towards a global rationality.
Drawing on a series of cases and examples, I will show how materiality and design have been and are involved in shaping the current politics of movement in terms of illegalising certain bodies. I will also show how the very same capacity of design and materiality can generate certain counter-hegemonic interventions in current politics of movement.
Find out more about the Migration cluster at the Department of Social Anthropology.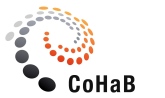 Last updated: April 1, 2016
Page editor: Lina Lorentz
Source: Department of Social Anthropology