CEIFO seminar on Transnational Migration - Suruchi Thapar-Björkert
EVENT
Date:
29 October 2013, 1.00 PM
-
29 October 2013, 3.00 PM
Venue:
Department of Social Anthropology, B600
The seminar is organised by CEIFO and the Migration cluster at the Department of Social Anthropology.
Dr Suruchi Thapar-Björkert, Associate professor, Department of Government, Uppsala University
En(gendering) Family Migration to the UK and Sweden: Integration, Cohesion or Exclusion?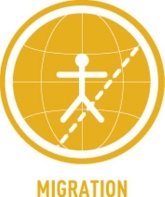 Drawing on a collaborative project, this paper will examine and compare family migration policies in two countries which are viewed as exemplary models of multiculturalism. The specific aim will be to analyse the discourse on 'gender' within these policies which also are inextricably woven with discussions on integration and social cohesion. The increasing politicization of immigration in Europe, arguably, could have an impact on future patterns of inclusion and exclusion in the U.K and Sweden.

Suruchi Thapar-Björkert is Docent and University Lecturer at the Department of Government, University of Uppsala. She has previously held academic positions at the London School of Economics and Political Science, Warwick University and University of Bristol in the U.K. She is a historical sociologist and researches on Gendered Discourses of Colonialism and Nationalism, Gendered Violence in India and Europe, Gender, Social Capital and Social Exclusion and Feminist Qualitative Research Methodologies. She has published widely in Feminist Review, Ethnic and Racial Studies, The Sociological Review, Women's Studies International Forum, Journal of Gender Studies, Women's History Review, International Journal of Social Research Methodology and Interventions.
Find out more about the Migration cluster at the Department of Social Anthropology.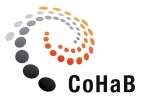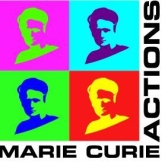 Last updated: September 30, 2013
Page editor: Lina Lorentz
Source: Department of Social Anthropology