Film screening - Red Ant Dream
EVENT
Date:
11 October 2013, 3.45 PM
-
11 October 2013, 5.30 PM
Venue:
B5
A Life of Revolutionary Possibility in India. A film by Sanjay Kak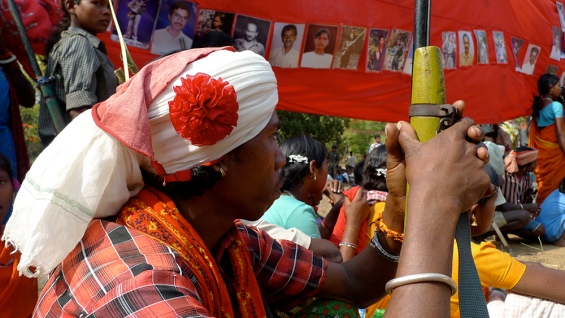 Screening of Red Ant Dream followed by discussion with Sanjay Kak.
This is a chronicle of those who live the revolutionary ideal in India, a rare encounter with the invisible domain of those whose every-day is a fight for another ideal of the world. Red Ant Dream is the third in a cycle of films that interrogate the workings of Indian democracy.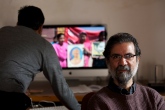 Organised together with Forum for Asian studies.
Film posters

Red Ant Dream A4 (880 Kb)

Red Ant Dream A3 (872 Kb)
More events
Seminar with Sanjay Kak "Art and Practice of Documentary Filmmaking" October 14, 10.00, B600. Find out more.
"Neoliberal Development and Indian Democracy: The Politics of Rights, Rebellions and Reforms". Conference October 10-12, Aula Magna. Find out more.
Last updated: September 30, 2013
Page editor: Lina Lorentz
Source: Department of Social Anthropology