Reading and Writing across Borders: Fiction and Reportage in a Mobile World
EVENT
Date:
05 October 2013, 9.00 AM
-
06 October 2013, 6.00 PM
Venue:
Aula Magna, Stockholm University
Stockholm Anthropology Roundtable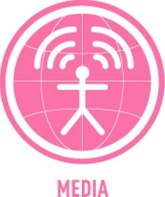 This conference will bring together anthropologists and several literary scholars from Europe and North America to discuss reading and writing across borders, especially in relation to fiction and reportage but also in relation to genres such as travel writing and memoirs. One point of departure is the changing notion of world literature: while it used to refer to literary masterpieces from Western Europe, it has expanded to refer to the circulation of literary works in a global context. The scrutiny of relationships between texts and shifting social contexts raises key issues of literacies and diasporas, and more generally of the influence of migration and media. As not only reportage, but also fiction, turns out to be the source of much understanding about a mobile world, it is important to explore the processes of writing, publishing and reading across borders. Home audiences, diaspora audiences and global audiences are different, and may be reached through different writing and publishing strategies. What topics make it across borders? How do publishing markets operate? Translations are also important here – at present these can be understood to channel transnational cultural flow unevenly and unequally.
The conference is a Media cluster event.

Helena Wulff and Mattias Viktorin.

Deadline for registration is September 1. Email Lina Lorentz lina.lorentz@socant.su.se.

Last updated: September 3, 2013
Page editor: Lina Lorentz
Source: Department of Social Anthropology