4 PhD positions available at University of Siegen
Four doctoral posts in cultural and social studies (media research) are available at the University of Siegen in the German Research Foundation Graduate School "Locating Media".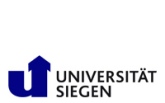 "Locating Media" was set up in 2012 and has focused on researching historical and current media practices 'in motion' and 'in situ'. The main objective of "Locating Media" is to facilitate a methodological re-orientation of interdisciplinary media research by engaging with locational and situational analyses and the development of new methods for the analysis and design of mobile digital media. In the second phase of funding, the existing expertise in ethnographic methodologies will be expanded to include digital and mobile methods, to investigate the increased mobility and distributed spatiality of media and data processes.
The German Research Foundation (DFG) Graduate School provides an international environment for inventive and interdisciplinary media research by offering an intensive training programme, joint events with collaboration partners, training in relevant ethnographic, digital and mobile methods and the possibility of field research and research abroad. The research program will be realised in close collaboration with international partners and supporters, such as the Digital Ethnography Research Centre in Melbourne (RMIT), the Digital Methods Initiative (University of Amsterdam), the Centre for Interdisciplinary Methodologies (Warwick University), Centre for Science Studies and Mobilities Lab at Lancaster University and other collaborators.
Application deadline: March 31.
Last updated: December 22, 2016
Page editor: Lina Lorentz
Source: Department of Social Anthropology