A smooth start
Welcome to the 2016 autumn term at the Department of Social Anthropology, Stockholm University! Read this quick guide to ensure that your studies begin as smoothly as possible.
The autumn term begins August 29, 2016 and ends January 15, 2017.
Start of term checklist
Activate your University account (available from August 10) and order your University card by retrieving a one-time code at Infocenter, located in Studenthuset, Universitetsvägen 2B. Remember to bring a photo ID! In some cases this will not be necessary. Those students will receive information from the respective departments.
If you have a Swedish personal identity number ("personnummer") and have used antagning.se when applying, you can use our web service: su.se/activate.
Register at the Department of Social Anthropology in person (August 22-25, between 13.00 and 15.00 in room B621). Make sure to bring your ID!
If you have a Swedish "personnummer", register online on My studies.
If you would like to, you can join one of the three student unions at Stockholm University.
Please read Stockholm University student services' complete guide to your studies or visit Stockholm University's New students page. You can also download the folder

A smooth start (1811 Kb) .
Orientation Day
Orientation Day, August 24, is an information packed day during the Orientation Week where newly arrived international students will receive information about practical matters such as banking, health care, computer accounts, student life, Swedish language courses.
For details go to: su.se/orientationweek.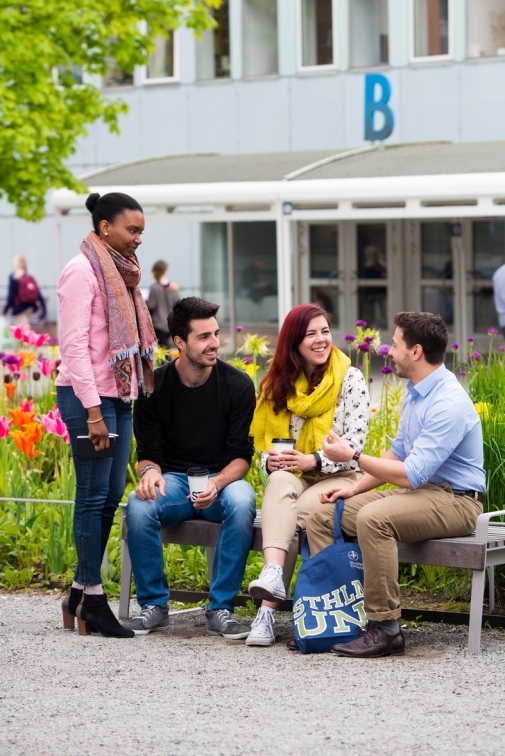 Download the app Stockholm University guide
Stockholm University guide contains a map to make it easier for you to find your way around the university campus. In the app, you will also find links to student services and information that is important to you as a student. Download the app by visiting any of the links (please note that the app is in Swedish):
Library introduction for new students
On August 25 Stockholm University Library organises an introduction for new students. Learn how to find, order and borrow literature and to use the other services the library offers, including:
Book group study rooms
Printing and copying
Find and access e-books, e-journals and databases
Schedules & literature
Here you find schedules and literature for Basic and Advanced level.
Mondo
The Department of Social Anthropology uses Mondo as a course platform for syllabus and other communication between students and their teachers. You will be able to reach each course site when you have registered and activated your University account.
Last updated: August 5, 2016
Page editor: Lina Lorentz
Source: Department of Social Anthropology