Applications open for PhD in urban anthropology of youth in Laos
EASt, centre for East Asian Studies, is a research unit within the Maison des sciences humaines of the Université libre de Bruxelles (ULB), Belgium. EASt invites applications for 1 PhD in urban anthropology of youth in Laos.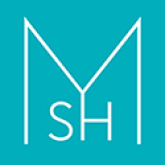 The PhD position is funded by an ARC project, "GENEsYs–East Asian Youth: Identities and Practices in Public Space".
Laos has recently witnessed substantial rural to urban youth migration that is dramatically transforming its physical and human cityscape. This process occurs simultaneously with rapid technological changes, large urban and infrastructures planning, and the development of digital spaces that enhance migrants' connection with their far-away family.
The research will explore how young migrants experience, use and appropriate public spaces, including cyberspace, in the Lao fast-developing capital, Vientiane. How are their social maps structured and negotiated in relation to public spaces? How do they interact and perceive their relationship with the local youth born and bred in Vientiane? How do they coexist and socialise in urban public spaces?
By examining through ethnographic methods the everyday appropriation of public spaces by young people from different cultural, economic and social background, this project will contribute to a general study of Laos' contemporary society, highlight its complex divisions, and question the official narrative of national integration.
Application deadline: September 5.
Last updated: August 11, 2016
Page editor: Lina Lorentz
Source: Department of Social Anthropology