Doctoral studentship on Workplace Design in the Digital Age
The UCL Department of Anthropology has announced a fully funded 3.5 years collaborative doctoral studentship on Workplace Design in the Digital Age.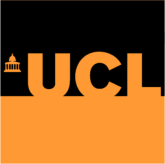 The successful candidate will have the opportunity to conduct collaborative ethnographic fieldwork with the design and engineering firm AECOM and their client organisations as part of a project to better understand changing work practices in the digital age and their implications for workplace design.
The Department is looking for a highly motivated student with a strong academic record at undergraduate and master's level, who will relish the opportunity of combining academic research on this topic with involvement with an international design and engineering consultancy. It welcomes students with a strong background in anthropology, and a demonstrable interest in digital technologies, work design, and applied anthropology.
Application deadline: April 22.
Last updated: April 1, 2016
Page editor: Lina Lorentz
Source: Department of Social Anthropology