From savage to self – on the story of anthropology
A series of programmes on the history of anthropology is currently being broadcast on BBC Radio 4. Each weekday for the next fortnight, a new episode will be aired and available online.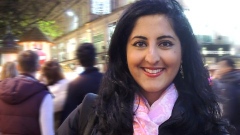 The series is presented by Farrah Jarral. The first episode explores the birth of anthropology as a distinct discipline and includes an interview with Thomas Hylland Eriksen. Today's episode is called "The colonial encounter".
To listen to the series and learn more about upcoming episodes, please visit BBC Radio 4's website.
Last updated: January 26, 2016
Page editor: Lina Lorentz
Source: Department of Social Anthropology