Helena Wulff interviewed on anthropological writing
Helena Wulff is interviewed by Jenny Lindblad on anthropological writing for Cultural Anthropology's AnthroPod series focussing on writing routines, writer's block, genres and differences between writing for an academic and a general audience.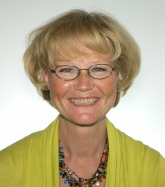 AnthroPod features interviews with current anthropologists about their work, current events, and their experiences in the field.
Listen to the interview with Helena Wulff.
Last updated: March 2, 2016
Page editor: Lina Lorentz
Source: Department of Social Anthropology