Investigating the allure of the cloud
The virtual data cloud is often portrayed as something clean and invisible. But in reality it is a heavy industry that has both social and environmental effects. A workshop gathers researchers to discuss what makes the cloud so attractive.
Asta Vonderau, Assistant Professor in the Department of Social Anthropology, has invited several international researchers to the workshop "Investigating Data Centers: Socio-Technical Assemblages of the Cloud". The researchers come from various disciplines.
One of the objects of the workshop is to discuss the cloud's social and environmental effects and how they relate to questions of information security and industrial change.
Asta Vonderau's own research project, funded by the Swedish Foundation for Humanities and Social Sciences, looks into the implementation of Facebook's first European data centre in Luleå (Sweden).
Why investigate data centres and the cloud? And why now?
– Due to the advancing digitization of our life the data centre industry as well as its energy consumption will continue to grow in the future. Therefore, investigations of the cloud and data centres relate to questions such as how more ecologically communicative IT infrastructures and industries could be envisioned. The data centre industry in Sweden is mostly driven by renewable energy and is environmentally friendly in comparison with most data centres in the world, which are still dependent on coal energy. However, long-term studies and critical discussions of the social and environmental effects of these industries – such as waste heat; resource extraction; new modes of industrial work; or the implications of centralized data storage as regards data security – are very timely and urgently needed, says Asta Vonderau.
What is the aim of the workshop?
– The workshop gathers international researchers with different disciplinary backgrounds – anthropology, media and communication studies, architecture, literature, and fine arts. In their research and artistic work, all of these researchers have engaged with the cloud as a material (not just virtual) entity that relates people, technologies and places across geographic and administrative borders, an entity that has both social and environmental effects. One of the aims of the workshop is to discuss these effects and to ask how they relate to broader questions of environmental and social justice, information security, and industrial change. Another aim is to learn from each other's different approaches and to develop methodological instruments which may allow to better grasp and understand the socio-technical complexities of the cloud and of other information technologies and infrastructures, says Asta Vonderau.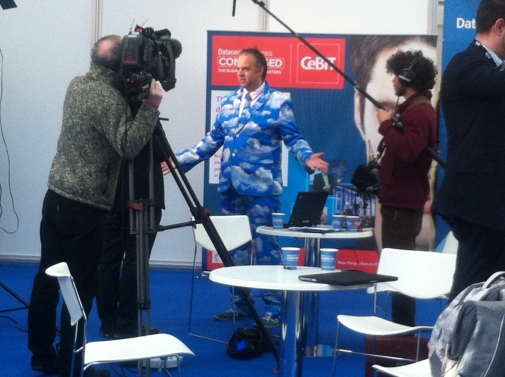 The cloud is often portrayed as something virtual, invisible and intangible. But what lies behind this invisibility?
– Behind the virtual data cloud there is a heavy industry. There are large data centres stuffed with servers, thousands of kilometres of cables connecting the servers to other data centres in different parts of the world, to so-called internet exchange points which manage flows of data, and to other technologies. The cloud also includes state authorities, experts, and regional institutions involved in legal regulations of data processing and storage as well as the data centres' implementation. The cloud includes private companies which supply technologies and services for the cloud's infrastructural maintenance and last but not least internet users.
As all industries, the cloud consumes energy and other resources such as water and electricity. Facebook's data centre in Luleå, for instance, needs one terawatt hour of electricity per year, equalling the total electricity usage of Sweden's sixth biggest municipality with a population of 146,000 people. While it is not possible to grasp the cloud in its entirety, it is well possible to create awareness around the cloud's infrastructural and industrial materialities and their social and environmental effects.
IT companies are keen on keeping the dematerialized perceptions of the cloud alive, because they aim to promote limitless internet use. Obviously, if we were aware of how much energy the upload of our vacation photos actually requires, we would probably think twice if this is really necessary, says Asta Vonderau.
In your own research you have focused on the implementation of Facebook's first European data centre in Luleå in northern Sweden. And you have described the centre as "an object of fantasy and desire". What do you mean by that?
– Since the beginning of industrialization, infrastructural projects have been related to visions of modernity, to political growth programs, and expectations of economic wealth. Accordingly, data centres are often called "factories of the 21st century." They are expected to mark a new industrial era, to bring new work opportunities to demographically weak (post-)industrial regions, and to enable new lifestyles and individual careers. The opening of Facebook's data centre in Luleå triggered similar fantasies. Local and national media, as well as politicians were excited about investments, transnational business connections, and symbolic benefits which Facebook's data centre was expected to bring to Luleå city, the Norrbotten region, and the Swedish state. Strikingly few critical voices were to be heard.
During my research some of my interlocutors – among them researchers, IT and environmental specialists – admitted that this collective desire to become part of the global cloud actually hinders a more knowledgeable and reflexive discussion. It also shows the lack of public knowledge regarding this new industry. The implementation of a mega data centre can actually be compared to the building of a huge steel plant, at least when it comes to energy consumption and engineering complexity. I doubt, however, if public reactions would be so positive in the case of data centres, says Asta Vonderau.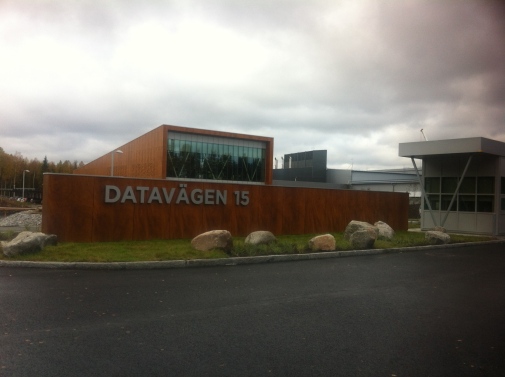 In addition to renowned researchers, you have invited several artists to the workshop. In what way can their perspective give us a better understanding of the cloud and data centres?
– Anthropologists such as George Marcus have realized that in today's world "fieldwork is not what it used to be." How can we, for instance, grasp the techno-social complexities of the cloud and other technological systems using ethnographic methods? What methodological instruments and conceptual vocabulary do we need in order to be able to highlight its globally distributed social and environmental impacts? Writing a two-dimensional text about multi-dimensional assemblages such as the cloud can feel very limiting. That is why many anthropologists are interested in visual and acoustic methods and non-textual ways of presentations. And in this respect we can learn a lot from artistic approaches. If infrastructures are often hidden from sight, maybe we can hear them? This is for instance what Matt Parker, a sound artist from London, is trying to find out. Artist and filmmaker Emma Charles impressively relates the local and global dimensions of the cloud, as well as its infrastructures' embeddedness in local natural environments, in her film White Mountain filmed in the Pionen data centre in central Stockholm, says Asta Vonderau.
Learn more about the workshop "Investigating Data Centers: Socio-Technical Assemblages of the Cloud".
Last updated: November 28, 2017
Page editor: Lina Lorentz
Source: Department of Social Anthropology