Latest issue of JBA out now
A new issue (Vol 2, No 1) of the Journal of Business Anthropology was recently published. Professor Christina Garsten at the Department of Social Anthropology is its editor together with Professor Brian Moeran at Copenhagen Business School.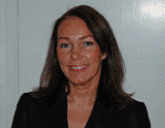 The issue includes articles by Galit Ailon, Michiel Verver and Heidi Dahles, Emil Røyrvik, Pauline Garvey and the latest opinions on the anthropology of finance by Aihwa Ong, Benjamin Lee, Daromir Rudnyckyj, Hirokazu Miyazaki and Melissa Fisher. Brian Moeran and Christina Garsten have written the editorial "Towards an anthropology of worth".

The Journal of Business Anthropology is an Open Access journal which publishes the results of anthropological research in business organizations and business situations of all kinds. Based on fieldwork, participant-observation and more general ethnographic methods, the journal's articles, case studies, and field reports are designed to develop an understanding among students and academics more generally of a wide variety of business practices.

To access the journal, please visit the journal's website.

Find out more about Christina Garsten's research.
Last updated: June 20, 2013
Page editor: Lina Lorentz
Source: Department of Social Anthropology