Network on diaspora studies organises international conference
The Department of Social Anthropology at Stockholm University is one of the partners of CoHaB, a Marie Curie Initial Training Network, focusing on diaspora studies. In September the network is organising an international conference in Germany.
The English Department at Westfälische Wilhelms-Universität Münster, the coordinating institution of the Marie Curie Initial Training Network CoHaB (Diasporic Constructions of Home and Belonging), is hosting the conference from September 22-24.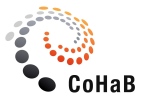 The conference will take as its starting point that the traditional focus of diaspora studies needs to be widened by extending it to the diasporic meaning of home and the diasporic construction of belonging in our modern time.

The three PhD students and CoHaB early stage researchers Tekalign Ayalew, Tania González and Siri Schwabe, based at the Department of Social Anthropology at Stockholm University, will participate in the conference, which coincides with the training network now reaching halfway through its funding period. Professors Annika Rabo and Erik Olsson from the department will chair two separate panels.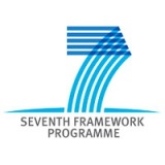 Confirmed keynote speakers at the conference include Homi K. Bhabha (Harvard University), Ihab Hassan (University of Wisconsin-Milwaukee), Amitava Kumar (Vassar College) and Pnina Werbner (Keele University).
Transdisciplinary international network
The CoHaB network unites institutions from Westfälische Wilhelms-Universität Münster (Germany), University of Oxford (UK), SOAS (UK), Stockholm University, University of Mumbai (India) and The University of Northampton (UK). It is funded by the European Commission under the Seventh Framework Programme. The idea is that interdisciplinary training as well as international and inter-sectoral co-operation will result in productive research on diasporas.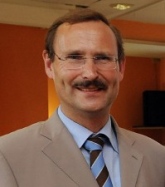 "It took some time to set up the working structure of the network, but these things do take time and there are complex routines one has to follow," says Klaus Stierstorfer, Professor of English at the University of Münster and CoHaB's main coordinator and lead scientist at CoHaB Münster. "We always have to make sure that we do not compromise on quality," he continues.

"We came up with the idea of creating the network in November 2010, in April 2011 we handed in our application and seven months later the project began. The project ends in October 2015. Our goals are to provide good training for the early stage researchers leading up to their PhDs and give them a good start in their future careers," says Klaus Stierstorfer.

CoHaB aims at stimulating and facilitating cooperation by negotiating core concepts between the various disciplines involved among the partner institutions. For this purpose, early stage researchers from various disciplinary backgrounds (social anthropology, migration studies, English literature, media and culture), but with similar interests in the field of diaspora studies, have joined forces to develop their projects on a shared platform.

"We call it diaspora studies but there are differences between the disciplines among the partner institutions. There are major advantages of integrating transdisciplines as the field of study becomes integrated," says Klaus Stierstorfer.
"Rewarding experience"
The researchers in the network have met continuously since the project started and the institutions involved are taking turns in organising conferences and summer schools. Siri Schwabe attended the summer school hosted by The University of Northampton earlier this year. "The summer school in Northampton was really a great opportunity, especially for us early stage researchers to get to know each other and each other's research better. The summer school very much helped strengthen the ties between those who participated, both socially and academically," she says.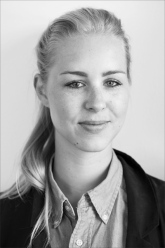 "Being part of a transdisciplinary and transnational network like CoHaB is a rewarding experience in many ways. With CoHaB we get to meet and exchange ideas with scholars from various cultural, disciplinary and institutional backgrounds, and I think the diversity inherent in the network itself is quite appropriate when considering the common issues that concern us as researchers. I think we are all learning the important lesson of how to communicate research well across disciplinary boundaries," she continues.

Klaus Stierstorfer hopes that the research network will live on after October 2015, perhaps as smaller groups of researchers with financial funding from national research councils. "What we have created is a network of networks, it has brought researchers into closer contacts with one another. We should regard this as a valuable investment for the future. One has to remember that this is an ITN (an initial training network) and therefore, during these years, training has been our main focus. Hopefully we will prepare the ground for the development of further research on diasporas in the future," says Klaus Stierstorfer.
Last updated: June 17, 2013
Page editor: Lina Lorentz
Source: Department of Social Anthropology