New book by Ulf Hannerz on global future scenarios
"Writing Future Worlds. An Anthropologist Explores Global Scenarios" is the title of a new book by Ulf Hannerz published by Palgrave Macmillan.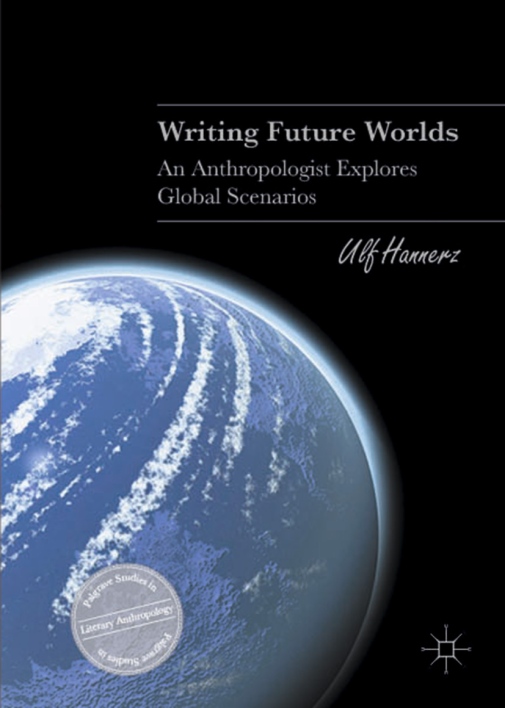 The book examines the genre of scenarios for the world which emerged after the end of the Cold War, at a time when "globalization" was also becoming a new keyword. A range of concepts suggested what would become characteristic of the interconnected world: "the end of history," "the clash of civilizations," "the coming anarchy," "the world is flat," "soft power." The genre had prominent early contributors among academics (Francis Fukuyama, Samuel Huntington, Benjamin Barber, Joseph Nye) as well as journalists (Thomas Friedman, Robert Kaplan). Since then, the genre has continued to develop, with new writers joining in (for example Niall Ferguson, Amy Chua, Fareed Zakaria).
To begin with, this was clearly a genre of American authors, writing primarily for American readers. But it was soon evident that it reached out more widely, in the original or in translations. A 2008 obituary for Samuel Huntington could note that his book on the "clash of civilizations" had been translated into three dozen languages. The books in the genre were not just passively received, however: they were debated and drew responses from elsewhere, by commentators such as Josef Joffe in Germany, Dominique Moïsi and Amin Maalouf in France, and Kishore Mahbubani in Singapore. So the diversity of viewpoints offered became not only a set of texts, but contributions to a global public consciousness.
Writing Future Worlds examines, from an anthropologist's perspective, the concepts, styles and materials used in the scenarios; what is right, wrong, or missing; not least, how understandings of "culture" should and should not be used in capturing features of today's world. It also portrays the wider landscape of media, politics, and intellectual life in which the genre has developed.
Find out more about "Writing Future Worlds. An Anthropologist Explores Global Scenarios".
Last updated: December 21, 2016
Page editor: Lina Lorentz
Source: Department of Social Anthropology