New books from members of the Department
Three anthologies edited by member of the Department of Social Anthropology were recently published.
Small Countries. Structures and Sensibilities (University of Pennsylvania Press)
Edited by Ulf Hannerz (Professor Emeritus in the Department of Social Anthropology) and Andre Gingrich
What is a small country? Is a country small because of the size of its territory or its population? Can smallness be relative, based on the subjective perception of a country's inhabitants or in comparison with one's neighbours? How does smallness, however it is defined, shape a country and its relations with other countries? Answers to these questions, among others, can be found in Small Countries, the first and only anthropological study of smallness as a defining variable.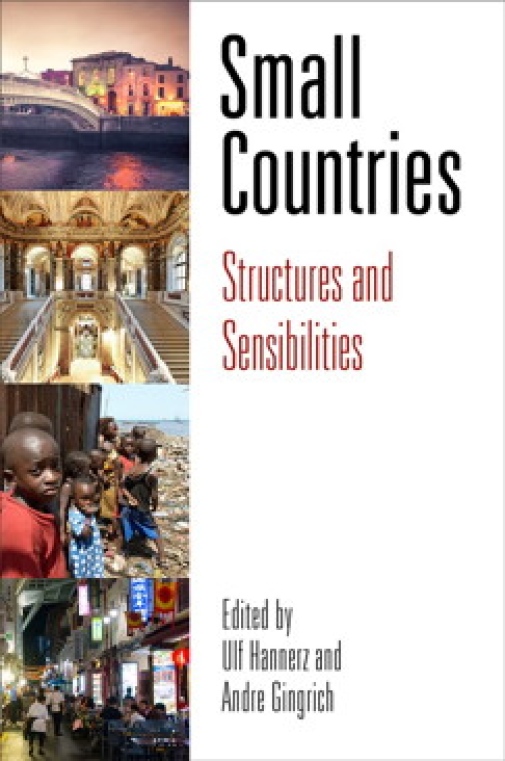 Contents
Andre Gingrich and Ulf Hannerz: Introduction: Exploring Small Countries
Cris Shore: '100% Pure New Zealand': National Branding and the Paradoxes of Scale
Thomas Hylland Eriksen: After 22 July 2011: Norwegians Together
Orvar Löfgren: The Scandinavian Cluster: Small Countries with Big Egos
Goh Beng Lan: Red Dot on the Map: Singapore, Size and the Problems of Success
Don Robotham: 'Wi Likkle But Wi Tallawah': Soft Power and Smallness in Jamaica
Virginia R. Dominguez: On Chutzpah Countries and "Shitty Little Countries"
João de Pina-Cabral: Portugal and the Dynamics of Smallness
Regina F. Bendix: Two Countries in the Alps: Austrian and Swiss Presentations of Self for Internal and Global Consumption
Aleksandar Bosković: Serbia and the Surplus of History: Being Small, Large, and Small again
Eva-Maria Knoll: Blood and other Precious Resources: Vulnerability and Social Cohesion on the Maldive Islands
Richard Wilk: Belize: A Country but not a Nation
Jacqueline Knörr: A War and After: Sierra Leone Reconnects, within Itself and with the World
Sulayman Khalaf: An Emirate Goes Global: The Cultural Making of Abu Dhabi
Andre Gingrich, with Zulfokar Al-Dubai and Noura Kamal: Smiles and Smallness: Jokes in the Yemen and in Palestine
Helena Wulff: Greater than its Size: Ireland in Literature and Life
Ulf Hannerz: Swedish Encounters: End Notes of a Native Son
Geographies of Difference: Explorations in Northeast Indian Studies (Routledge)
Edited by Mélanie Vandenhelsken, Meenaxi Barkataki-Ruscheweyh, and Bengt G. Karlsson (Professor in the Department of Social Anthropology)
This book rethinks Northeast India as a lived space, a centre of interconnections and unfolding histories, instead of an isolated periphery. Questioning dominant tropes and assumptions around the Northeast, it examines socio-political and historical processes, border issues, the role of the state, displacement and development, debates over natural resources, violence, notions of body and belonging, movements, tensions and relations, and strategies, struggles and narratives that frame discussions on the region.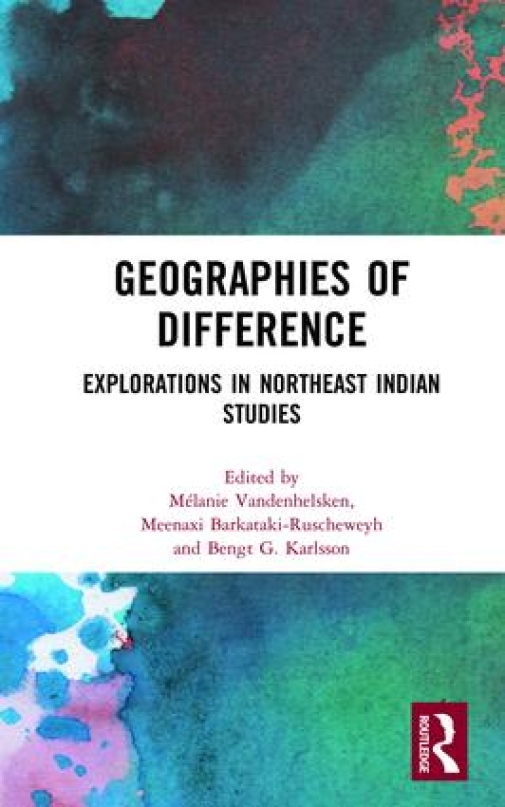 Contents
Bengt G. Karlsson: Introduction: Northeastern Research Entanglements
Sanjib Baruah: Reading Fürer-Haimendorf in Northeast India
Bianca Son: The Role of Informants in the Construction of the Zo as the Chin, Lushai and the Kuki of Burma and of India
Anandaroop Sen: Sutured landscapes: Making of an Imperial Frontier in Tripura (1848–1854)
Dolly Kikon: Portrait of a Place: Reflections about Fieldwork from the Foothills of Northeast India
Mélanie Vandenhelsken: Ethnographic Study and Cultural Production in Sikkim
Mibi Ete: Hydro-dollar Dreams: Emergent Local Politics of Large Dams and Small Communities
Sanjay (Xonzoi) Barbora: Violence, Agrarian Change and the Politics of Autonomy in Assam
Iris Odyuo: Naga Art and Their Market Through Time. Delocalisation, State Control and Globalisation
Teiborlang T. Kharsyntiew: Youth Fashion and the Identity of Resistance in Northeast India
Kaustubh Deka: Decades of 'Ethnic Massacre' in Bodoland. The State and the Framing of Conflict in India's Northeast
Cornelia Guenauer: Diversity and Difference: The Art of Electioneering in Meghalaya
Soibam Haripriya: From the Shackles of Tradition: Motherhood and Women's Agitation in Manipur
N. William Singh: Mizo Identity: The Role of the Young Mizo Association (YMA) in Mizoram
Mark Turin: Situating Language, Recognizing Multilingualism: Linguistic Identities and Mother Tongue Attachment in Northeast India and the Region
Willem van Schendel: Contested, Vertical, Fragmenting: De-Partitioning 'Northeast India' Studies
Ethnographies of Conferences and Trade Fairs. Shaping Industries, Creating Professionals (Palgrave Macmillan)
Edited by Hege Høyer Leivestad (researcher and lecturer in the Department of Social Anthropology) and Anette Nyqvist (Associate Professor and Senior Lecturer in the Department of Social Anthropology)
This anthology is an attempt to make sense of conferences and trade fairs as phenomena in contemporary society. The authors describe how these large-scale professional gatherings have become key sites for making and negotiating both industries and individual professions. In fact, during the past few decades, conferences and trade fairs have become a significant global industry in their own right. The editors assert that large-scale professional gatherings are remarkable events that require deeper analysis and scholarly attention.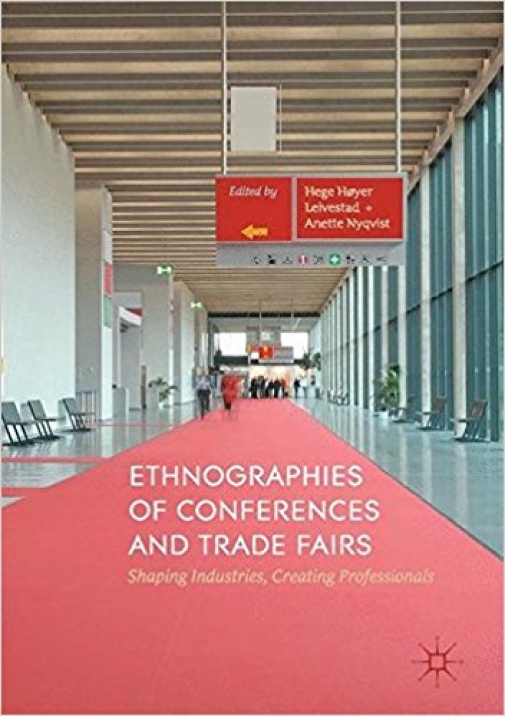 Contents
Anette Nyqvist, Hege Høyer Leivestad, Hans Tunestad: Individuals and Industries: Large-Scale Professional Gatherings as Ethnographic Fields
Anette Nyqvist: Scheduled Schmoozing: Notes on Interludal Practices at Responsible Investors' Conferences
Melissa Fisher: White Corporate Feminine Spirituality: The Rise of Global Professional Women's Conferences in the New Millennium
Hans Tunestad: The Therapeutic Square: The Psychotherapy Fair from an Anthropological Perspective
Mia Forrest: Establishing the Complexity of Obesity: The Conference as a Site of Understanding Obesity as a Medical Condition
Thomas Fillitz: The Biennial of Dakar: Scales of Art Worlds-Networks
Hege Høyer Leivestad: Beyond Informality: Intimacy and Commerce at the Caravanning Trade Fair
Tereza Kuldova: Traversing Trade Fairs and Fashion Weeks: On Dependence and Disavowal in the Indian Fashion Industry
Last updated: September 13, 2017
Page editor: Lina Lorentz
Source: Department of Social Anthropology