PhD opportunity at UCL
The Department of Anthropology at UCL is seeking applications for an MPhil/PhD candidate fully funded by The Sigrid Rausing Trust, to commence in the academic session 2017/18.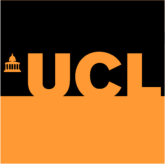 The Sigrid Rausing Trust is a UK grant-making foundation, founded in 1995 by Sigrid Rausing to support human rights globally.
In conjunction with potential supervisors, the successful applicant will be expected to propose research in any area directly relevant to human rights issues. It is expected that the candidate will upgrade from MPhil to PhD after 9 months and that fieldwork will be conducted over a 12-15 month period. The final thesis will be submitted within 4 years of initial registration.
Candidates will be considered for the post on the basis of the criteria outlined below.
First Class Bachelor's degree in a relevant discipline AND/OR Distinction at Masters level in a relevant discipline, with at least one of the degrees being in Anthropology.
Strong familiarity with issues pertaining to human rights
Experience of and ability to carry out fieldwork
Relevant linguistic skills or ability to acquire
Deadline: December 30.
Last updated: September 19, 2016
Page editor: Lina Lorentz
Source: Department of Social Anthropology