PhD opportunity at University of Manchester
The Religions and Theology Department at the University of Manchester invites applications for funding to study for a PhD degree. Application deadline: April 29.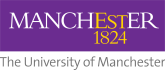 The Department's research interests cover a wide range of religious traditions, geographical regions and research methods. Applications from students intending to conduct research on religious traditions using anthropological and ethnographic methods are particularly welcome.
The studentships are open to applicants of all nationalities, and are expected to be competitive. To be eligible, applications for the PhD programme and the studentship must both be received by 29 April 2016.
To discuss any proposed project and potential supervision arrangements, please contact Jonathan Mair, Departmental Research Student Coordinator: jonathan.mair@manchester.ac.uk.
Last updated: March 29, 2016
Page editor: Lina Lorentz
Source: Department of Social Anthropology