PhD oppportunity at Scottish Graduate School for Arts & Humanities
The project seeks to establish how heritage in the context of highly vulnerable environments can be interpreted and utilised to foster sustainable community development and create museum products while preserving it as a resource.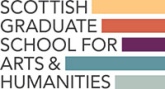 The name of the project is "Curating Heritage for Sustainable Communities in Highly Vulnerable Environments: The Case of Scotland's Northern Isles". Taking the Northern Isles as an example and major case study, the project will combine academic research with co-curating practice within a reflexive approach informed by critical heritage studies and the UN Sustainable Development Goals. Through a process of community engagement, the researcher will co-produce a multi-format exhibition and a framework for sustainable heritage tourism.
The project aims to open up the maritime heritage of the Northern Isles as a cultural resource for sustainable community development, through
Survey of tangible and intangible maritime heritage
Interpretation from a critical heritage perspective based on review of literature & practice in the field
Community engagement with heritage
Co-curation of maritime heritage
Exploring the significance of heritage with reference to the UN Sustainable Development Goals & integrating heritage into a community-oriented framework of learning for sustainability
Location: Orkney & Edinburgh
Deadline: June 30.
Last updated: June 14, 2016
Page editor: Lina Lorentz
Source: Department of Social Anthropology