PhD position in Business and Organizational Anthropology
The Laurits Andersen Foundation has granted funds to the Department of Anthropology, University of Copenhagen, for a three-year fully financed PhD position in the field of business and organizational anthropology.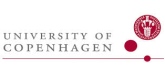 Applicants are now invited to submit proposals for doctoral research that must fall within one or more of the areas mentioned below.
The five areas of research are stipulated by the Foundation; the subsequent texts under each heading indicate possible interpretations for anthropological research. Proposals may to suggest other perspectives, as long as they relate specifically to one or more of the five headings. Proposals must specify both the empirical case to be studied and the general insights expected, just as the practical relevance in terms of results and audiences must be explicitly considered.
Efforts to make better use of natural business resources
Technical and scientific studies and experiments aimed at, or involving, potential improvements to production
Testing the practical value of inventions or methods of production
Studying practical business problems of a general nature
Studying markets abroad and how to prepare them for the introduction of Danish products
Deadline: November 1
Last updated: July 12, 2017
Page editor: Lina Lorentz
Source: Department of Social Anthropology