PhD positions at Darmstadt University of Technology, Germany
The newly formed interdisciplinary Research Training Group "Critical Infrastructures: Construction, Functional Failures, and Protection in Cities" at the Darmstadt University of Technology, Germany (close to Frankfurt), announces twelve PhD positions (3 years) scheduled to begin 1 October 2016.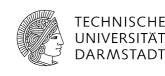 The Research Training Group is funded by the German Research Council, and analyses critical infrastructures in cities—the networked systems which supply urban conglomerations with energy, water, communication facilities, and transportation services, and which treat and dispose of waste- and stormwater. Those infrastructures have become the nervous systems of modern cities, and their failure can trigger dramatic crises. In recent years, the growing vulnerability that seem to accompany the increased dependency on infrastructural networks has been a controversial topic. That controversy is due not only to multiple external threats such as natural disasters, terrorist and cyber-attacks, but also to the growing complexity and increasing interdependencies of infrastructure systems.
The Research Training Group is truly interdisciplinary and is made up of representatives of the following subjects: Spatial and Infrastructure Planning, Modern History, History of Technology, Medieval History, Philosophy of Technology, Comparative Analysis of Political Systems, Ubiquitous Knowledge Processing, Design and Urban Development, Rail Systems, and Informatics in Construction Science.
Within this program we are currently inviting applications for two PhD positions (full-time) in the field of Spatial and Infrastructure Planning (www.raumplanung.tu-darmstadt.de). Candidates applying in this field of are expected to examine the governance of resilient cities and infrastructures in an international perspective. Especially welcome are PhD proposals with a focus on the interconnectivity and coordination of various infrastructure sectors, spatial dimensions of cascading infrastructure failures and the planning challenges of urban crisis prevention and management. Sample thesis topics include:
Networked Vulnerabilities? Smart Infrastructures in Urban Crisis Prevention and Management
The Governance of Urban Resilience: Preparedness and Prevention Strategies through Utilities, Technical Agencies, and Local Civil Protection
The Making of Urban Security? Urban Infrastructure Governance and the War on Terrorism
Territoriality and Networked Space: New Geographies in the Protection of Critical Infrastructures
Planning for Daily Interruptions: The Making of Urban and Infrastructural Resilience in Africa
Application deadline: July 10.

Announcement of 12 PhD Positions (201 Kb)
Learn more about doctoral studies at Darmstadt University of Technology.
Last updated: June 10, 2016
Page editor: Lina Lorentz
Source: Department of Social Anthropology