PhD studentship at UCL: Anthropology of Smartphones and Smart Ageing
The Department of Anthropology at UCL has secured ERC funding for a 3.5-year PhD studentship on the Anthropology of Smartphones and Smart Ageing project, led by Professor Daniel Miller.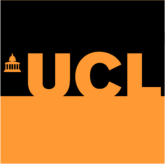 The project starts 1st October 2017, with 15 months of fieldwork starting from 1st February 2018. The candidate is likely to be spending most of their time in London before and after fieldwork.
Based at the Department of Anthropology, UCL, the project will employ twelve anthropologists to conduct simultaneous 15-month ethnographies in different regions. The project focuses on three core topics:
The changing experience and meaning of ageing for people aged between 45-70.
The impact of the smartphone on this age group, in the context of a general ethnographic understanding of the use and consequences of smartphones today.
A commitment to using this ethnographic knowledge to consider the social and cultural implications of smartphone health apps, including a long-term participant design process in which the anthropologist helps to make mHealth apps that are more socially and culturally sensitive to users.
UCL are particularly interested in candidates with:
Previous experience conducting qualitative research/ethnography in sub-Saharan Africa.
A proposed fieldsite in sub-Saharan Africa, ideally outside of South Africa.
Some knowledge and interest in either digital anthropology, medical anthropology, or both.
Knowledge of a relevant language for research in sub-Saharan Africa.
Deadline: July 25.
Last updated: July 11, 2017
Page editor: Lina Lorentz
Source: Department of Social Anthropology