Rebecca Empson on her stay as Guest Researcher in the Department
Dr Rebecca Empson, Department of Anthropology, University College London, has been a Guest Researcher in the Department of Social Anthropology this autumn. Rebecca Empson conducts research in Inner and East Asia and has among other things done long-term fieldwork with herding families along the Mongolian Russian border.
Here she writes about her on-going research and reflects on her stay at Stockholm University: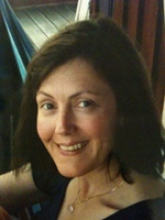 I have hugely enjoyed my time as a Guest Researcher in the Department and am sad to think that it is soon coming to an end. It has been inspiring to meet new students and colleagues while focusing on my own research. I have been writing an article on the way in which herders and miners in Mongolia access resources in the landscape while honoring debts to the spiritual masters of the land. Through this, I suggest, we can open-up standard definitions of capitalism to heterogeneous engagements that come to shape the economic and political forms that they give rise to. I will present this work in a few weeks at the AAA in Chicago.
Last week I took part in an interview at the ERC (European Research Council) in Brussels for a grant that I have been short-listed for, the outcome of which I will not hear about until December. Some people in the Department were kind enough to listen to my presentation and offer advice, which I am most grateful for!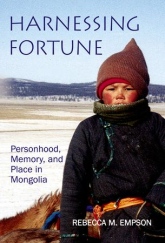 A few weeks ago I gave a seminar on the Mongolian Wolf Economy and look forward to giving the same paper at the University of Linköping. I have just finished reading Malinowski's biography in preparation for my Malinowski memorial lecture in May this year, and was happy to find a copy of Argonauts in the library so that I could take some notes on the kula. It has been fun to meet research students working on such a diverse range of topics and from different universities at the research methods seminar, and get to know staff and students through the Monday seminar series.
One of the most culturally intriguing moments for me, apart from a national day celebrating the kanelbulle, was at the first staff meeting when the biodegradable nature of nespresso coffee capsules was discussed, as well as the merits of a monthly massage. Thank you for welcoming me to your vibrant, exciting and friendly Department. I very much hope to be back in the near future.
- Rebecca Empson
Last updated: October 25, 2013
Page editor: Lina Lorentz
Source: Department of Social Anthropology