Scholarship information
If you are planning to apply for master's studies starting in autumn 2017 there are some scholarships available for students from outside of the EU/EEA.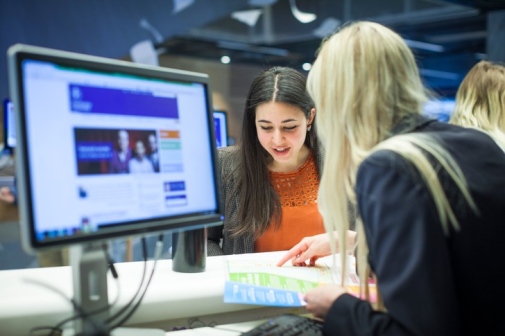 Application and tuition fees are required for some students who apply for studies, and study in Sweden. In general, individuals who are citizens of countries outside of the European Union (EU), the European Economic Area (EEA) and Switzerland are required to pay application and tuition fees.
The application fee is paid to University Admissions in Sweden and the tuition fees are paid directly to the University. Some scholarships are available for students from outside of the EU/EEA and who wish to study a master's programme in Sweden. Scholarships are awarded on a competitive basis.
Scholarships offered by Stockholm University
The scholarship scheme at Stockholm University is aimed at especially qualified students coming from countries outside of EU/EEA/Switzerland and who are required to pay tuition fees for studies. Please note that only scholarship applications from students admitted for a Master's programme commencing in the autumn semester at Stockholm University will be considered.
Learn more about Scholarships offered by Stockholm University.
Scholarships offered by the Swedish Institute
The Swedish Institute Study Scholarships target highly-qualified students from certain countries. The scholarships will be awarded for master's studies in Sweden, starting in autumn and covers both living costs and tuition fees. An estimated 275 scholarships will be available.
The scholarship application period opens with a first application step 1 December 2016 – 16 January 2017, followed by a detailed second application step for successful candidates from the first step, on 1 – 10 February 2017.
Learn more about the Swedish Institute Study Scholarships (SISS).
Last updated: October 24, 2016
Page editor: Lina Lorentz
Source: Department of Social Anthropology