Tougher border policy has damaging effects
EU's harsher efforts to stop migrants and refugees show how migration has increasingly come to be treated as a security and border issue – with very negative consequences. This according to a new report by anthropologist Ruben Andersson.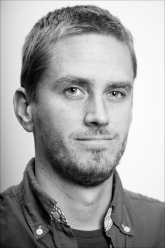 The need for a better understanding of the situation at the borders is greater than ever writes Ruben Andersson in "Irregular Migration and Europe's Border Controls. An ethnographic analysis", a new report and policy brief just published by Delmi – the Migration Studies Delegation.
The report aims is to analyse how the EU and its member states have conducted border policy since the Schengen agreement abolished internal borders in the 1990s. The study analyses irregular migration, which since the 1990s has unfolded at and beyond the external borders. It provides answers to the questions of how, why, and with what consequences certain types of migration increasingly have come to be treated as a security and border problem.
Based on his own research, in combination with the growing social scientific literature on irregular migration, Ruben Andersson shows how everyday border and migration management has gradually become more security-focused – as well as more expensive for taxpayers.
The report concludes with a range of policy recommendations that take into account the significant political constraints in the field of refugee and border politics in today's Europe: for example the re-establishment of legal pathways, a global strategy for mobility within a UN framework as well as greater transparency and better insight into the humanitarian, economic, political and social costs generated by today's border security model.
The policy brief is available in English and can be downloaded from Delmi's website. The full report (in Swedish, with a summary in English) is also accessible from the same website.
Read an article about the report published by Radio Sweden (2016-05-26).
Further information on the same topic can be found in "Europe's failed 'fight' against irregular migration: ethnographic notes on a counterproductive industry", Journal of Ethnic and Migration Studies, 42:7, 1055-1075, by Ruben Andersson.
About Delmi and Ruben Andersson
Delmi – the Migration Studies Delegation – is an independent committee that initiates studies and supplies research results as a basis for future migration policy decisions and to contribute to public debate.
Ruben Andersson is a researcher based at the London School of Economics and an associated researcher at the Department of Social Anthropology, Stockholm University. He obtained his PhD in anthropology from LSE in 2013 for the thesis Illegality, Inc.: Clandestine migration and the business of bordering Europe. The PhD investigated the phenomenon of irregular or clandestine migration from West Africa towards southern Europe, in particular Spain, and was based on mobile research across a translocal field, from Spain's North African enclaves of Ceuta and Melilla to the borderlands and capital cities of Senegal and Mali.
More on Ruben Andersson's research:
Department of Social Anthropology
Last updated: May 27, 2016
Page editor: Lina Lorentz
Source: Department of Social Anthropology