Traces and memories of a land conservation project in Tunisia
A new project – Time and development in Sidi Bouzid – aims to advance our knowledge of the long-term impacts of development processes. The project is funded by Formas (The Swedish Research Council for Environment, Agricultural Sciences and Spatial Planning) and will be carried out by Professor Annika Rabo, Ulrik Mårtensson och Lazhar Gammoudi.
Development projects are normally evaluated when they are terminated and their long term impact on people, institutions and the physical environment is seldom analysed. The aim of the two year research project "Time and development in Sidi Bouzid" is to augment our knowledge of longitudinal development processes through studying traces and memories of a land conservation project in Tunisia twenty years after its termination.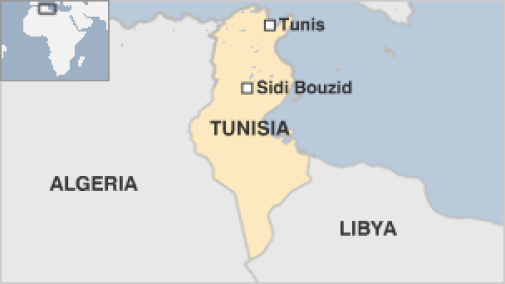 In December 2010 Mohamed Bouazizi set himself on fire in the Tunisian town of Sidi Bouzid in protest against the authorities. This act heralded enormous demonstrations in the country and contributed to the so called Yasmin revolution. When Sidi Bouzid became internationally known few in Sweden realized that there had been a long engagement in this region by many Swedes.
The land conservation project (completed twenty years ago) was based on cooperation between Swedish and Tunisian institutions, experts and employees and it generated a great a number of natural and social science based information and reports. These will be used as a baseline when focusing on traces and memories of the land conservation project in the physical landscape, in Tunisian and Swedish institutions and among Tunisian and Swedish experts, employees and farmers.
Project participants are Annika Rabo, Professor in social anthropology with long experience of fieldwork in rural, urban and institutional settings, particularly in the Middle East; Ulrik Mårtensson, lecturer in physical geography and ecosystems sciences at Lund University; and Lazhar Gammoudi, agronomist specializing in management of agricultural projects. Gammoudi is a native of Sidi Bouzid and worked for Centre Regional du Developpement Agricole (CRDA) until 2005.
Learn more about Formas' annual open call for research and development projects 2016.
Last updated: November 18, 2016
Page editor: Lina Lorentz
Source: Department of Social Anthropology