Advanced Level
Advanced level studies in Social Anthropology provide a solid basis for a professional career as well as further research. You can choose between one 2-year master's program in Social Anthropology and a joint master's program in Environmental Social Science. Instruction at advanced level is in English.
Our master's programs consist of a number of compulsory courses in theory and method, a wide selection of elective, specialized courses, and a one-term master's thesis, based on two-three months of fieldwork. The programs lead to a master degree. As a program student you are guaranteed a place in the department's advanced level courses.
Requirements
To apply for a master's program you must have a BA in Social Anthropology or equivalent in the Social or Cultural Sciences. You apply through www.universityadmissions.se. Deadline for application for students outside the EU is around 15 January, for Swedish students and students from EU/EES countries and Switzerland deadline for application is around April 15. For exact dates, please check www.universityadmissions.se. The programs start in August.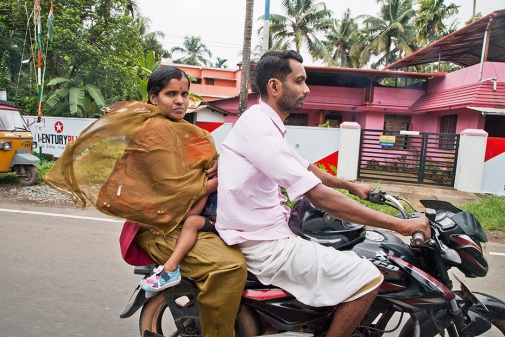 Customize your studies
One of the objectives of our advanced level studies is to be able to customize studies according to personal interests and requirements, so it is also possible to take some advanced level courses at other departments and include them in the program. Choice of alternative courses must be approved by the department.
Master's program in Social Anthropology
The Department of Social Anthropology at Stockholm University is a world-leading research institution that provides a global and comparative perspective on the diversity of social and cultural forms of the contemporary world.
The master's program reflects the Department's commitment to understanding people, ideas, and objects in situ, and how they travel across political and cultural borders, challenging, reinforcing or redrawing them in the process. Studies are flexible and the program offers a range of courses that reflects the Department's research interests. It is also possible, by agreement, to choose courses from other departments to tailor an individual specialization.
International Master's program in Environmental Social Science
In addition to our two master's programs, the Department of Social Anthropology offers the International Master's Program in Environmental Social Science (120 credits). The program is a collaboration between the Department of Social Anthropology, the Department of Political Science (host) and the Department of Human Geography. For further information about the program (education plan, application, etc.), please visit the Department of Political Science's website.
Master's program in Social Anthropology - CREOLE
NB as of autumn term 2019, we do not admit any new students to the CREOLE program.
CREOLE is a specialized master's program that provides a comprehensive education in social anthropology. It addresses three main areas: transnational processes, cultural differences and visual culture.
Last updated: January 20, 2021
Page editor: Lina Lorentz
Source: Department of Social Anthropology