Melissa Fisher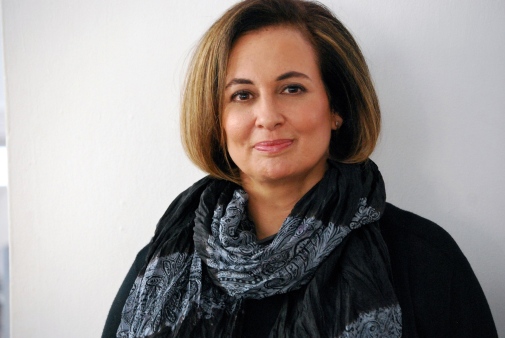 About the project
As the Laurits Andersen Professor at the University of Copenhagen, Melissa Fisher's research and writing places special emphasis on businesses and organizations in Denmark. Thus, Fisher's own contribution to the Global Foresight project is based on fieldwork conducted at an Institute for Future Studies in Copenhagen and affiliated corporations. Specifically, she is investigating the ideas, practices and processes of the Institute for analyzing, identifying, and anticipating trends shaping the future of the workforce and workplaces in Denmark, including one of the world's leading facilities companies, headquartered in Copenhagen. Fisher's aim is to understand what kinds of knowledge, scenario modeling, cultural analysis, and identification of international trends in the Institute are involved in looking towards and providing strategies to such companies about the future of their workplace. She is also following the implementation process in the companies.
Short biography
Melissa Fisher is the Laurits Andersen Professor with Special Responsibilities in Business and Organizational Anthropology. Her position places special emphasis on research about Danish businesses and organizations. She was previously a faculty member in the Department of Social and Cultural Analysis at New York University. She received her doctorate in Anthropology at Columbia University and my B.A. at Barnard College. She has received grants and fellowships including awards from the Social Science Research Council, the Alfred Sloan Foundation, the Institute for Advance Study at Lancaster University, and the Center for Organizational Research at Stockholm University.
Her academic research over the past two and a half decades has brought together the study of professionals, careers, workplaces, markets, technology, and gender as well as how anthropologists are engaging in new ways with businesses and organizations in the United States and Europe. Her first co-edited volume, Frontiers of Capital: Ethnographic Reflections on the New Economy (Duke University Press 2006) brought together ethnographies exploring how cultural practices and social relations were altered by radical economic and technological innovations during the turn of the new millennium. Her first book, Wall Street Women (Duke University Press, 2012) is a historical ethnography of the first generation of women to build professional careers (1956-2010). It follows this group as they moved from modest career beginnings, holding jobs on the lowest levels of banks (in the 1960s and 1970s), to high-level positions in global finance and national politics (in the 1990s), and to new ventures in 21st-century philanthropy and the promotion of gender equality in the global marketplace.
She has also published book chapters and in journals including City and Society, Business Anthropology, Collaborative Anthropologies, Globalizations, and Feminia Politica. Melissa´s article, "Wall Street women: professional saviors of the global economy?" published in Critical Perspectives on international business 2015 Vol 11 2E was selected by the journal's editorial teach as a Highly Commended Paper in the 2016 Emerald Literati Network Awards for Excellent. Recently she has published on finance, feminism and film; performance, leadership and global cities; women's mechanic collectives and solidarity economies in Brooklyn; eco-fashion designers, cooperatives, and sustainable businesses in Berlin; and the future of business and organizational anthropology.
Selected publications
Monograph
2012
Wall Street Women. Durham: Duke University Press.
Peer-reviewed articles
2018
Fisher, M., Villesche, F., et al. "Towards a powerful queer-feminist writing." Ephemera: Theory and Politics in Organizations," Volume 18, issue 4. Forthcoming.
2017
Fisher, M., Nessous, C. and Perrottet, A.: "Fashion Is Political"?! Sustainable Fashion and Entrepreneurial Feminisms in Berlin. Femina Politica, pp. 127-135.
Anthropology of versus anthropology for business: Exploring the borders and crossovers between an anthropology of business and anthropological consultancy. Special Issue of Journal of Business Anthropology. Edited by Daniela Peluso.
2016
Building Alternative Feminist Economic Futures: WHEELS. Globalizations. Special issue on a Feminist Global Political Economy of the Everyday (edited by A. Roberts and J. Elias), online publication March, print July.
2015
Wall Street Women: Saviors of the Global Economy? Special issue on Critical perspectives on the Globally Mobile Professional and Managerial Class, Critical Perspectives in International Business, 11(2).
2013
Notes on the Anthropology of Gender in Finance. The Journal of Business Anthropology, 3, June.
2012
Toward a Feminist Para-Ethnography on Gender Equality Policy Making in Business. Collaborative Anthropologies, 5, December.
2010
Wall Street Women: Engendering Global Finance in the Manhattan Landscape. City and Society: The Journal for the Society for Urban, National, and Transnational/Global Anthropology, 22(2): 262-285.
Anthology
2006
Frontiers of Capital: Ethnographic Reflections on the New Economy (with Greg Downey). Durham: Duke University Press.
Chapters in Anthologies
2017
White Corporate Feminine Spirituality: The Rise of Global Professional Women's Conferences in the New Millennium". Ethnographies of Conferences and Trade Fairs: Shaping Industries, Creating Professionals. Edited by Anette Nyqvist and Hege Høyer Leivestad. New York City: Palgrave Macmillan.
Last updated: October 9, 2018
Page editor: Lina Lorentz
Source: Department of Social Anthropology