Publications

A selection of books published by members of department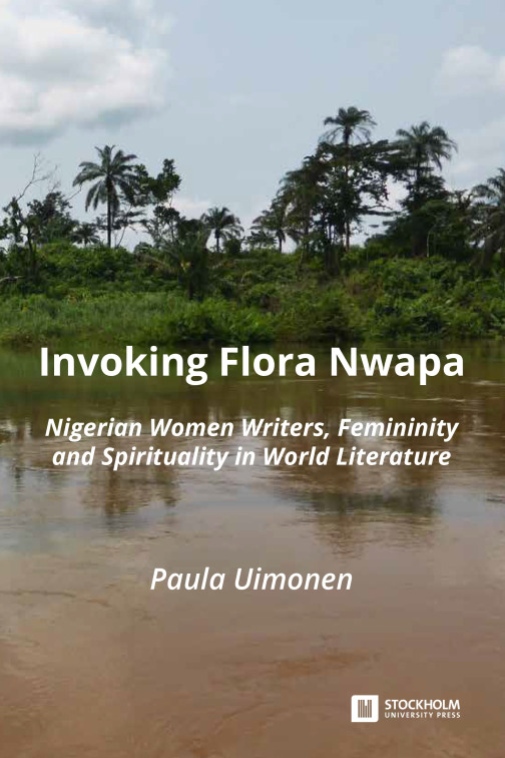 Invoking Flora Nwapa - Nigerian women writers, femininity and spirituality in world literature
Inspired by the social change perspective of African womanism and critical decolonial theory, the book makes a contribution to current efforts to explore a more socially just and environmentally sustainable world of many worlds. Paying close attention to gender complementarity and sacred engagements in Flora Nwapa's literary worldmaking, it shows how world literature can help us create other possible worlds of human, spiritual and environmental coexistence.

This book reflects on the author's distinguished scholarly career over half a century, linking personal biography to changes in the discipline of anthropology. Ulf Hannerz presents a number of important essays and a brand new chapter that allow readers to track developments in his own thinking and interests as well as broader changes in the field. In doing so he provides students with valuable insight into the research process and the building of an anthropological career. Featuring work conducted in the United States, Africa, Sweden, Hong Kong, and the Cayman Islands, the book spans a period in which anthropology adapted to new global circumstances and challenges. Hannerz covers the emergence of the fields of urban anthropology, transnational anthropology, and media anthropology in which he has played a significant role. The chapters demonstrate interdisciplinary openings toward other fields and bear witness to anthropology's connections to world history and to public debates.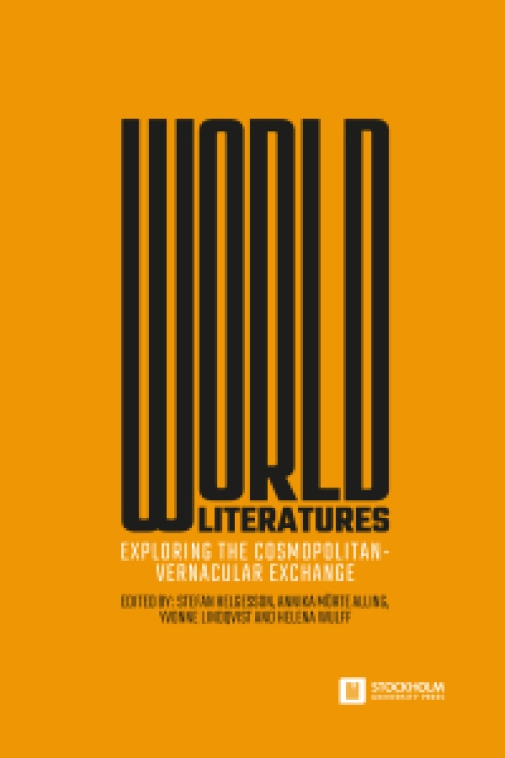 World Literatures. Exploring the Cosmopolitan-Vernacular Exchange
Edited by Stefan Helgesson, Annika Mörte Alling, Yvonne Lindqvist, Helena Wulff
Placing itself within the burgeoning field of world literary studies, the organising principle of this book is that of an open-ended dynamic, namely the cosmopolitan-vernacular exchange. How has the vernacular been defined historically? How is it inflected by gender? How are cosmopolitan domains of literature incorporated in local literary communities? Ranging across a dozen languages and literature from five continents, these are some of the questions that the contributions attempt to address.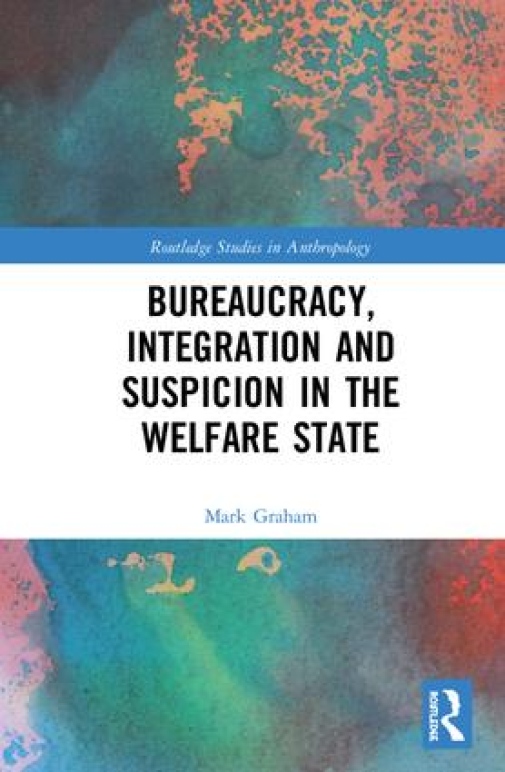 Bureaucracy, Integration and Suspicion in the Welfare State
This book explores how the often well-meaning routines and assumptions of a generous welfare state can reflect and even contribute to the stigmatisation of refugees and Muslims in Europe today. Mark Graham examines how suspicion is woven into the fabric of welfare bureaucracies with potential adverse consequences for the people they serve. He complicates our understanding of what Islamophobia means, and how it is expressed and created, by exploring contexts in which the logic of "othering" Muslims operates, but where explicit Islamophobia itself is absent.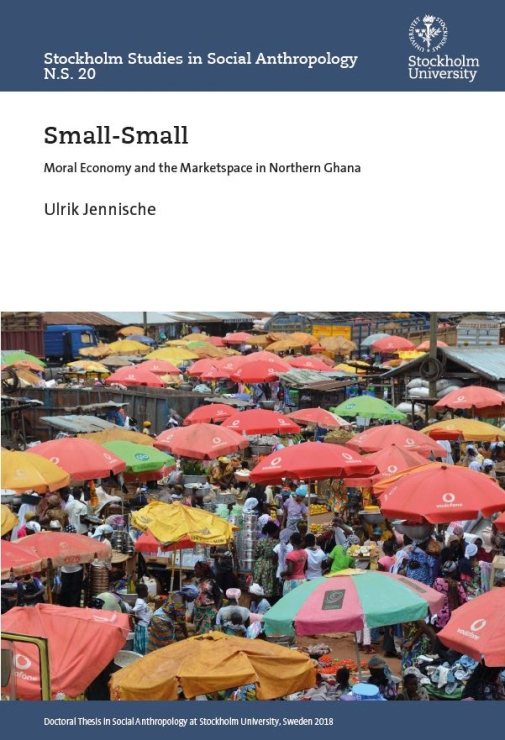 Small-Small: Moral Economy and the Marketspace in Northern Ghana
The study is based on an ethnographic fieldwork among small-scale traders in northern Ghana with a specific interest in the events that occur at the intersection where state, market, and citizenship meet. By asking what it means to be a trader in this contradictory process of formalization, the dissertation aims to understand this transformative moment in Ghana's political and economic history. In this study the emic notion of small-small is used to frame the norms of gradual progress and letting others in that define the moral economy of small-scale trade.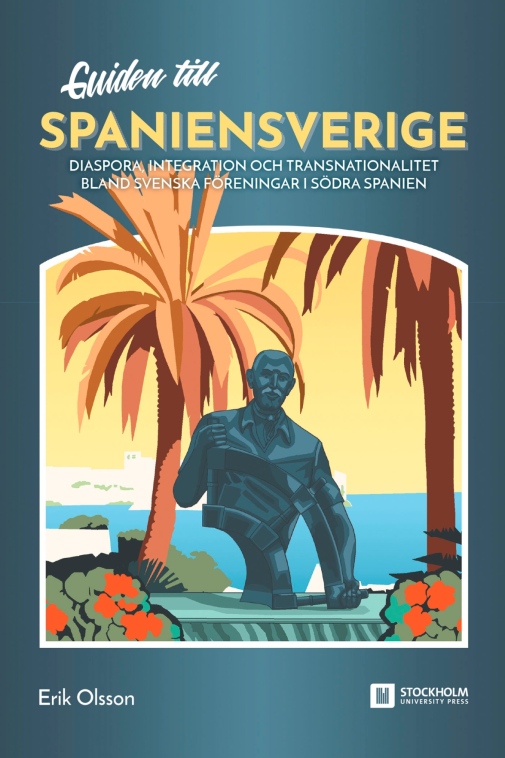 Guiden till Spaniensverige. Diaspora, integration och transnationalitet bland svenska föreningar i södra Spanien
Guiden till Spaniensverige (The Guide to Spanish-Sweden) is an ethnographic account on the mobilisation of a social community of Swedish migrants who otherwise belongs to the diverse networks of lifestyle migrants or resident tourists in Southern Spain. The book is based on interviews with people who are engaged in Scandinavian associations/clubs or in other ways involved in practices which are associated with a Swedish community in Costa Blanca and Costa del Sol, which are two main destinations for lifestyle migrants in Spain.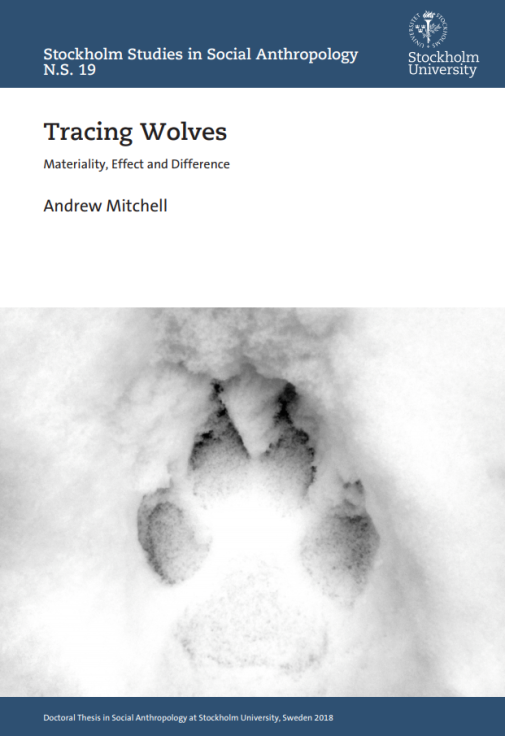 Tracing Wolves: Materiality, Effect and Difference
As wolves are seldom seen in Scandinavia, Tracing Wolves utilises the 'trace' as both a theoretical and methodological tool to aid comprehension of what a wolf is and what a wolf does. Consequently, this enquiry examines human-wolf practices, such as tracking, genetic analysis, GPS tracking, hunting, and wolf necropsies, via which Scandinavian wolves in Sweden manifest. It is in this respect, through the traces wolves leave – like tracks in the snow, a steaming scat, the remains of a recent kill, GPS data or genetic material – that humans come to know wolves.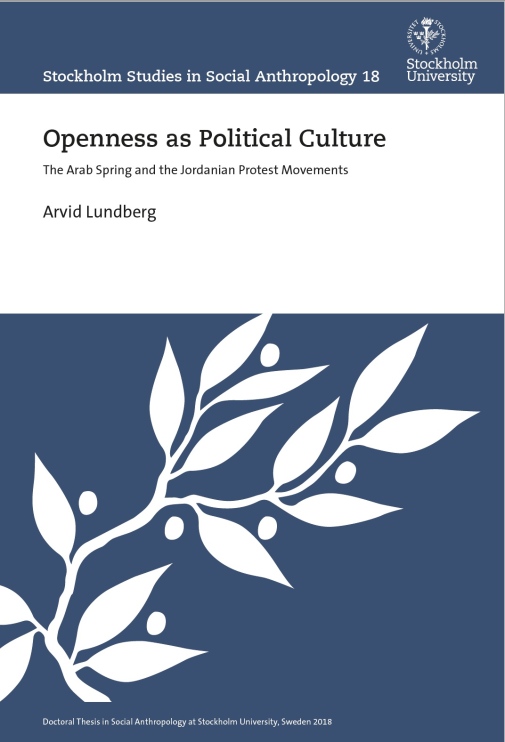 Openness as Political Culture: The Arab Spring and the Jordanian Protest Movements
This study is an exploration of the origins of the Arab Spring in Jordan and across the region. Based on ethnographic fieldwork among the leadership of the Jordanian protest movements, it suggests a new way of understanding why these movements fell apart. A recurrent theme in accounts of the political movements that emerged in Jordan and the Arab world more generally in 2011 is that the unity that initially appeared on streets and squares never transformed into a viable coalition but instead dissolved. Instead of imagining a united opposition and explaining why it was not realized, the thesis starts with the fact that the Jordanian opposition was deeply fragmented, but that there were attempts to counter this fragmentation by coordinating and specifying its demands.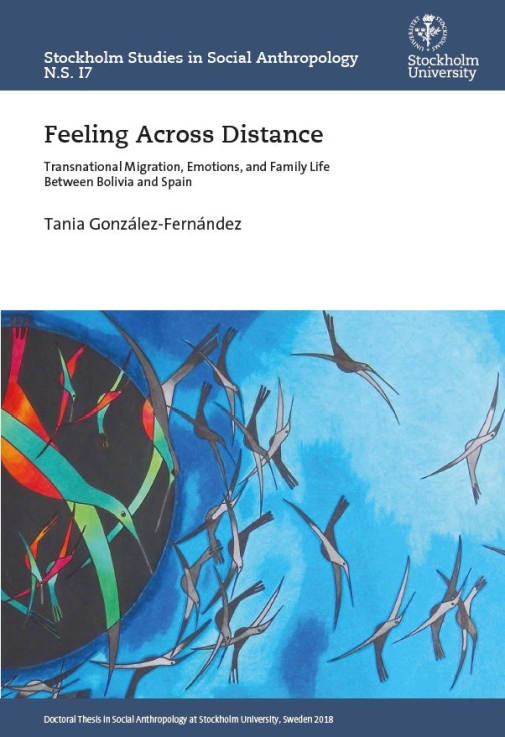 Feeling Across Distance: Transnational Migration, Emotions, and Family Life Between Bolivia and Spain
What are the relational dynamics of family life as it is lived across vast distances and over time? What underpins these relations, practices, and experiences of being apart and yet together? Based on a long-term multi-sited fieldwork carried out in Spain and Bolivia from 2013 to 2015, this study sets out to address these questions by investigating caring practices, mediated connections, (non)material exchanges, and lived experiences of "doing" and "feeling" family across borders. It conveys the story of ten families divided between Madrid and the Bolivian urban areas of Cochabamba, Sucre, and Santa Cruz de la Sierra.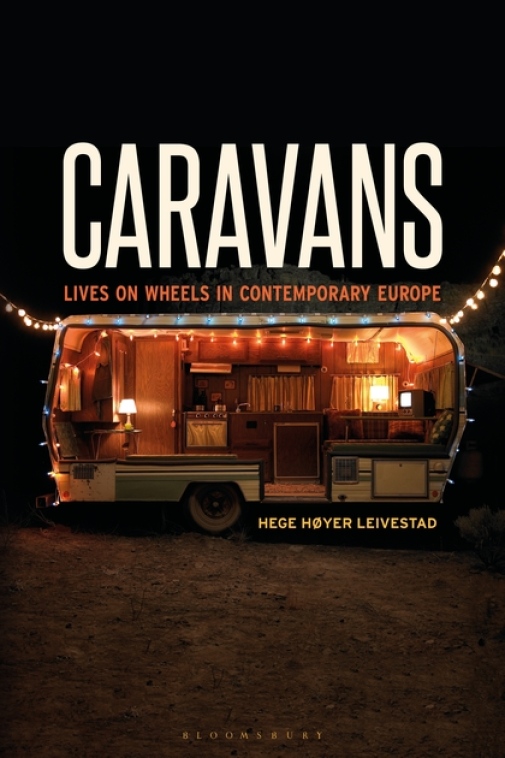 Caravans. Lives on Wheels in Contemporary Europe
In Caravans, Hege Høyer Leivestad opens the caravan door to understand how daily life is organised among Britons and Swedes who have relocated, either seasonally or permanently, to mobile homes. Leivestad investigates how the caravan and campsite come to fit and challenge conventional domestic ideals, and how the static mobile caravan can nurture ideas of freedom even when it is standing still. As the first ethnographic study of caravan life in Europe, Caravans offers a refreshing take on contemporary mobility debates, showing how movement can best be understood by taking a detailed look at certain specific mundanities in material culture.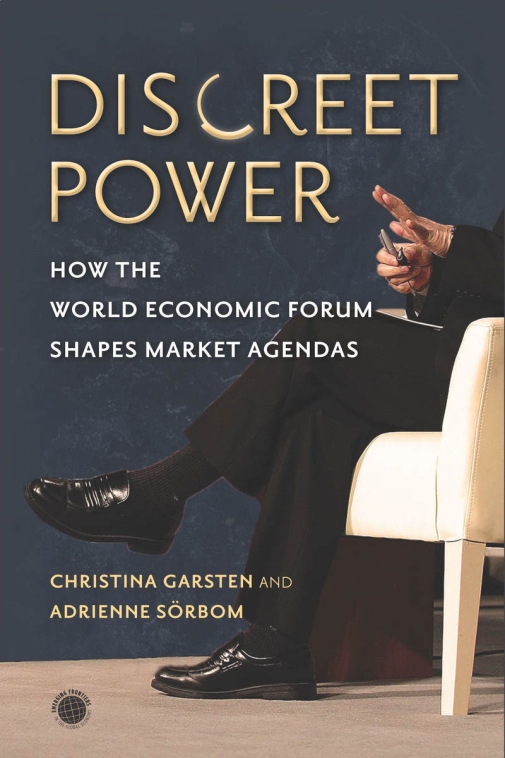 Discreet Power. How the World Economic Forum Shapes Market Agendas
Christina Garsten and Adrienne Sörbom
In Discreet Power, Christina Garsten and Adrienne Sörbom undertake an ethnographic study of the World Economic Forum (WEF). Granted access to one of the primary agenda-setting organizations of our day, they draw on interviews and participant observation to examine how the WEF wields its influence. They situate the WEF within an emerging system of "discretionary governance," in which organizations craft ideas and whisper them into the ears of formal authorities in order to garner significant sway.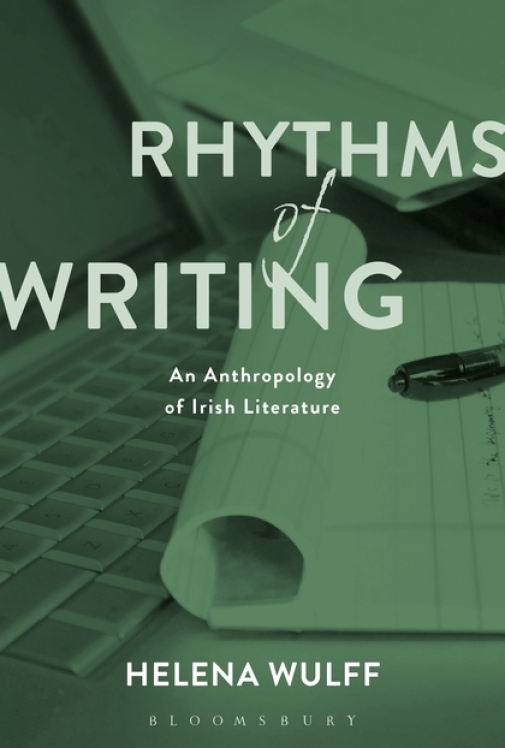 Rhythms of Writing. An Anthropology of Irish Literature
This is the first anthropological study of writers, writing and contemporary literary culture. Drawing on the flourishing literary scene in Ireland as the basis for her research, Helena Wulff explores the social world of contemporary Irish writers, examining fiction, novels, short stories as well as journalism. Discussing writers such as John Banville, Roddy Doyle, Colm Tóibín, Frank McCourt, Anne Enright, Deirdre Madden, Éilís Ní Dhuibhne, Colum McCann, David Park, and Joseph O´Connor, Wulff reveals how the making of a writer's career is built on the 'rhythms of writing': long hours of writing in solitude alternate with public events such as book readings and media appearances.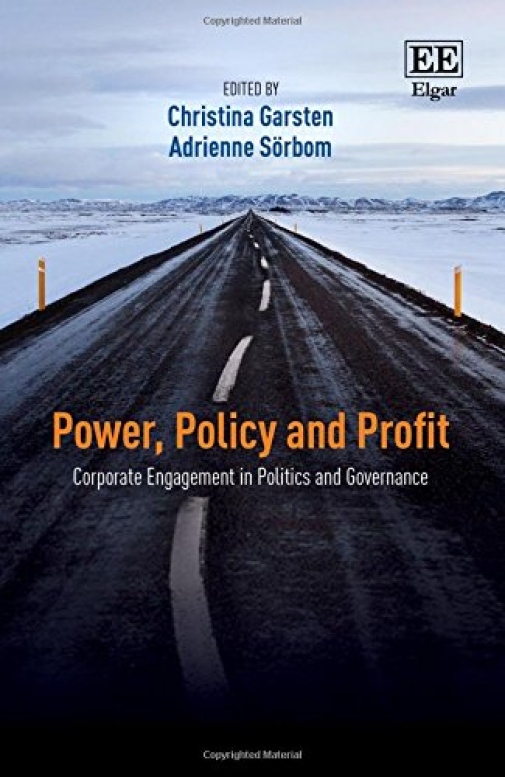 Power, Policy and Profit. Corporate Engagement in Politics and Governance
Edited by Christina Garsten and Adrienne Sörbom
Power, Policy and Profit investigates the manifold ways in which corporate actors attempt to broadly influence political activities. With intensified globalization of markets, the restructuring of provisions of welfare services and accumulation of private capital opportunities for corporate influence in politics affairs have multiplied. Bringing together scholars from different fields in the study of global governance, the volume addresses the rising influence and power of corporate actors on the national and transnational political scene.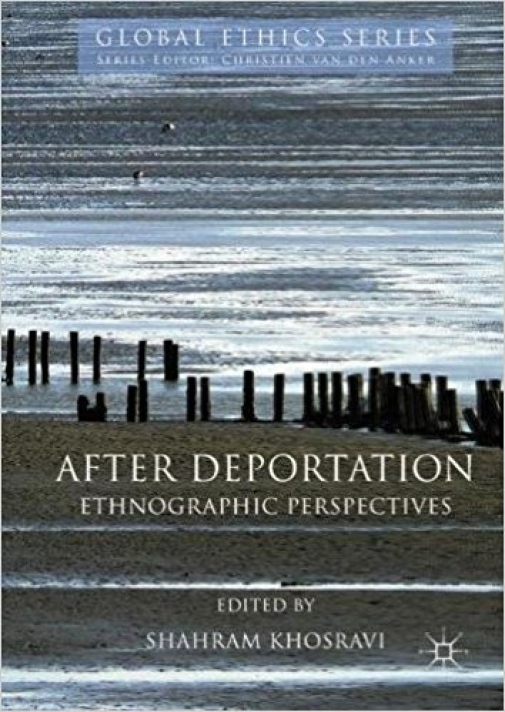 After Deportation. Ethnographic Perspectives
This book analyses post-deportation outcomes and focuses on what happens to migrants and failed asylum seekers after deportation. Although there is a growing literature on detention and deportation, academic research on post-deportation is scarce. The book produces knowledge about the consequences of forced removal for deportee's adjustment and "reintegration" in so-called "home" country. As the pattern of migration changes, new research approaches are needed.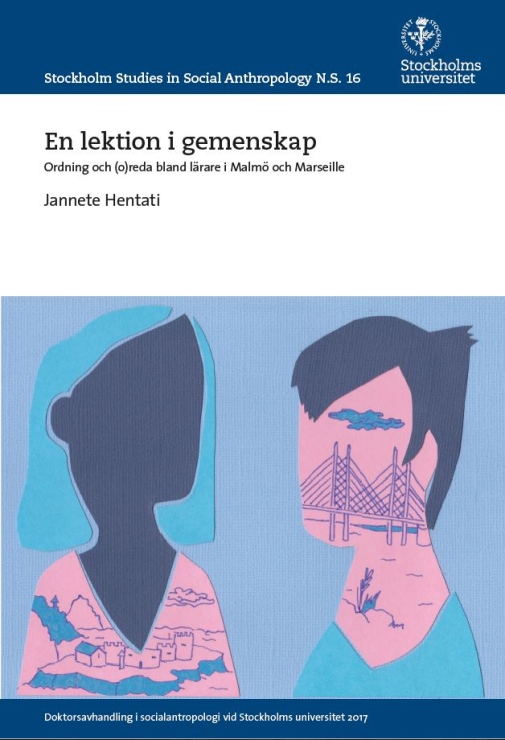 A Lesson in Community: Order and Disorder among Teachers in Malmö and Marseille
This ethnographic study is based on comparative fieldwork among teachers at secondary schools in two southern situated cities in Europe: Malmö in Sweden and Marseille in France. The focus of the study is on how teachers make sense of and grapple with their mission to build and foster "good" citizens, which is intended to promote national community and unity. Exploring how the teachers strive and struggle to fulfil this mission provides a better insight into the ideas and practices that permeate their work.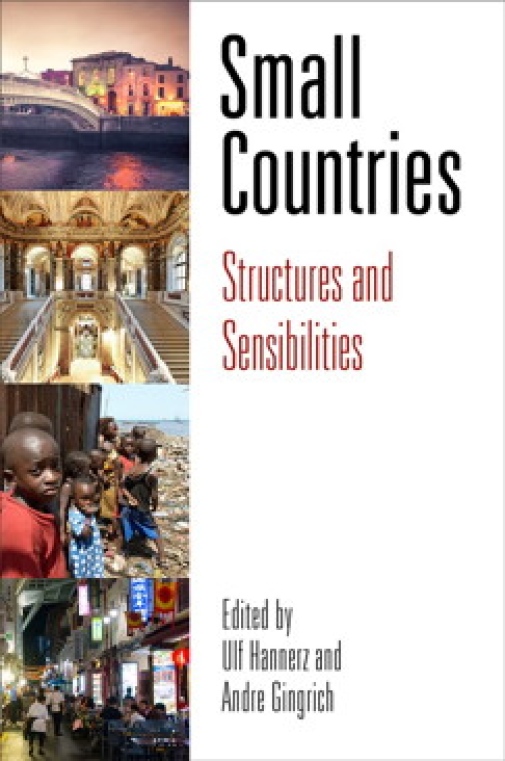 Small Countries. Structures and Sensibilities
Edited by Ulf Hannerz and Andre Gingrich
What is a small country? Is a country small because of the size of its territory or its population? Can smallness be relative, based on the subjective perception of a country's inhabitants or in comparison with one's neighbors? How does smallness, however it is defined, shape a country and its relations with other countries? Answers to these questions, among others, can be found in Small Countries, the first and only anthropological study of smallness as a defining variable.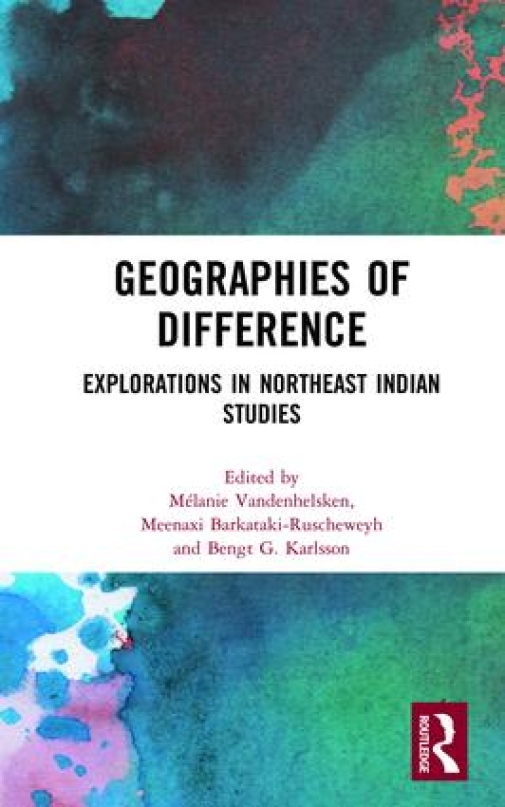 Geographies of Difference: Explorations in Northeast Indian Studies
Edited by Mélanie Vandenhelsken, Meenaxi Barkataki-Ruscheweyh, Bengt G. Karlsson
This book rethinks Northeast India as a lived space, a centre of interconnections and unfolding histories, instead of an isolated periphery. Questioning dominant tropes and assumptions around the Northeast, it examines socio-political and historical processes, border issues, the role of the state, displacement and development, debates over natural resources, violence, notions of body and belonging, movements, tensions and relations, and strategies, struggles and narratives that frame discussions on the region.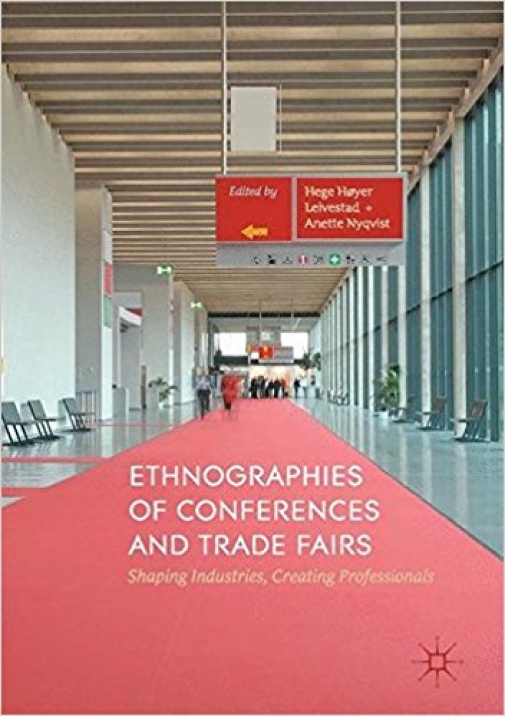 Ethnographies of conferences and trade fairs: shaping industries, creating professionals
Edited by Hege Høyer Leivestad, Anette Nyqvist
This anthology is an attempt to make sense of conferences and trade fairs as phenomena in contemporary society. The authors describe how these large-scale professional gatherings have become key sites for making and negotiating both industries and individual professions. In fact, during the past few decades, conferences and trade fairs have become a significant global industry in their own right. The editors assert that large-scale professional gatherings are remarkable events that require deeper analysis and scholarly attention.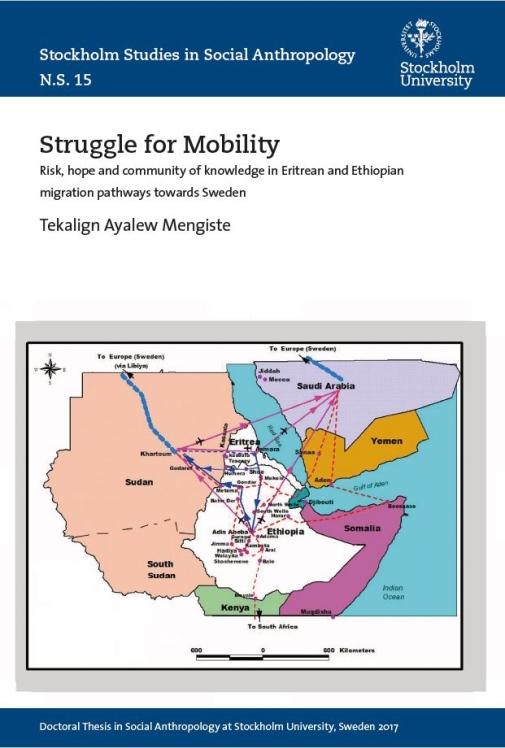 Struggle for Mobility: Risk, hope and community of knowledge in Eritrean and Ethiopian migration pathways towards Sweden
On the basis of the ethnographic fieldwork conducted in Sweden, Italy, Sudan and Ethiopia during 2013–2015, this study examines the motivations, organizations and impact of overland migratory journeys from Ethiopia and Eritrea across the Sahara Desert and Mediterranean Sea to Sweden. The analysis involves the exploring of how migrants strive to prepare, manage and survive the multiple risks and structural barriers they encounter: the exits from Eritrea and Ethiopia, negotiations and contacts with various brokers and facilitators, organized crime and violence, restrictive border controls, passage through the Desert and high Sea and finally, 'managing the asylum system in Sweden'.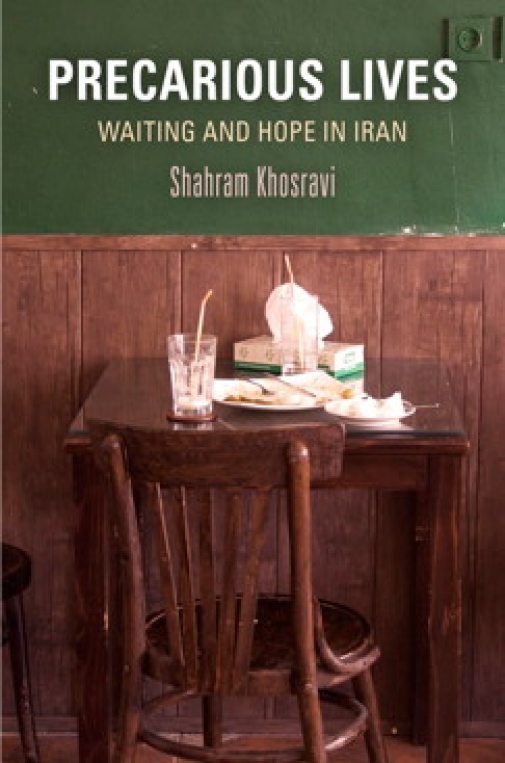 Precarious Lives: Waiting and Hope in Iran
In Precarious Lives, Shahram Khosravi attempts to reconcile the paradoxes of Iranians' everyday life in the first decade of the twenty-first century. On the one hand, multiple circumstances of precarity give rise to a sense of hopelessness, shared visions of a futureless tomorrow, widespread home(land)lessness, intense individualism, and a growth of incivilities. On the other, daydreaming and hope, as well as civility and solidarity in political protests, street carnivals, and social movements, continue to persist. Young Iranians describe themselves as being stuck in purposelessness and forced to endure endless waiting, and they are also aware that they are perceived as unproductive and a burden on their society.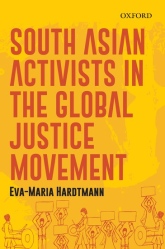 South Asian Activists in the Global Justice Movement
This work is a well-researched study of the last decades of the networks in the Global Justice Movement (GJM) and World Social Forums. It offers a novel perspective on the traditions of protest, ethics, organizational forms, and visions among activists than is usually presented in the literature on GJM, which largely focuses on Latin America, the United States of America, and Europe. It is an ethnographically rooted account of the two conflicting discourses-one among activists in GJM and the other emanating from the World Bank-that have become intertwined locally within the same circle of activists.
Writing Future Worlds. An Anthropologist Explores Global Scenarios
This volume presents a comprehensive analysis of global future scenarios and their impact on a growing, shared culture. Ever since the end of the Cold War, a diverse range of future concepts has emerged in various areas of academia—and even in popular journalism. A number of these key concepts—'the end of history,' 'the clash of civilizations,' 'the coming anarchy,' 'the world is flat,' 'soft power,' 'the post-American century'—suggest what could become characteristic of this new, interconnected world. Ulf Hannerz scrutinizes these ideas, considers their legacy, and suggests further dialogue between authors of the 'American scenario' and commentators elsewhere.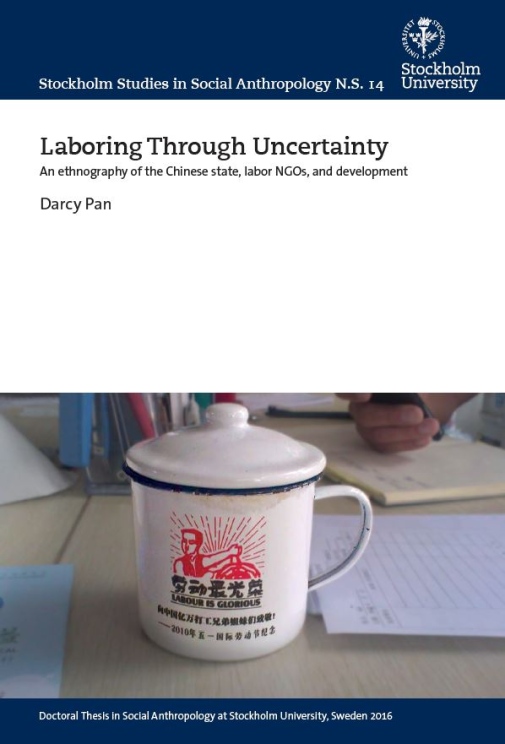 Laboring Through Uncertainty: an ethnography of the Chinese state, labor NGOs, and development
This study sets out to understand how international development projects supporting labor activism work in contemporary China. It focuses on the lived experiences of and relationships among a group of grassroots⁠ labor NGOs in the province of Guangdong, South China; intermediary NGOs in Hong Kong; and Western funding agencies that try to bring about social change in postsocialist China where the political climate is still highly restrictive and the limits of the state's tolerance for activism are ambiguous and uncertain. Foregrounding the notion of uncertainty, this study investigates how state control is exercised by examining a specific logic of practices, discourses, and a mode of existence that constantly mask and unmask the state.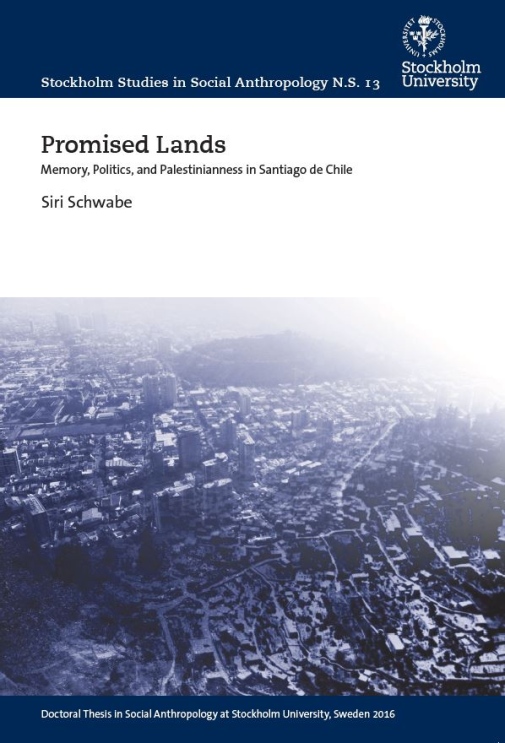 Promised Lands: Memory, Politics, and Palestinianness in Santiago de Chile
This study is a comprehensive attempt to grapple with diasporic Palestinianness in Santiago de Chile. Based on long-term fieldwork from 2013 to 2014 within Palestinian-Chilean networks, organizations, and places it explores how an inherently political Palestinianness is constituted, expressed and explored via memory on the one hand and processes related to space and place on the other. Palestinianness is employed here as a concept that captures all that goes into maintaining a Palestinian presence in Santiago. Rather than a fixed category, Palestinianness is something that works and is worked upon in ways that are inseparable from, in this case, the context of lived life in the Chilean capital.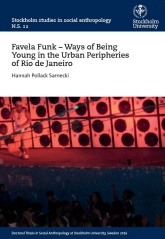 Favela Funk – Ways of Being Young in the Urban Peripheries of Rio de Janeiro
During the last decades, funk music produced in the favelas of Rio de Janeiro has been travelling the world as a genre of contemporary cool. Construed as both hip and authentic and consumed globally, it has become a political and commercial asset in the nation's rise to economic dominance and in Rio's campaign to become a global city. In Brazil, however, favela funk draws the boundaries between the shanty towns of the urban margins, where it remains a social practice, and the state, by which it is condemned and sometimes prohibited for lyrics that allude to violence in an alleged glorification of gang power. This dissertation is an ethnographic inquiry into social life and power relations in one of the favelas of Rio de Janeiro.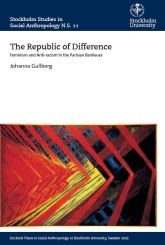 The Republic of Difference: Feminism and anti-racism in the Parisian banlieues
The thesis is an ethnographic study of three political groups in the Parisian banlieues: Ni putes ni soumises, AFRICA and Mouvement des indigènes de la République. These groups espouse both feminist and antiracist politics in theory, yet in practice tend to privilege either a feminist or antiracist position and end up in opposition to each other. To explain why, the thesis locates their respective politics within French colonial heritage, French secularism (laïcité), and current politics surrounding Muslims in France, especially Muslim women in the banlieues. The thesis draws on anthropological theory, feminist theory, intersectionality, and post-colonial studies.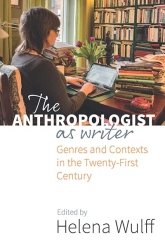 The Anthropologist as Writer: Genres and Contexts in the Twenty-First Century
Edited by Helena Wulff
Writing is crucial to anthropology, but which genres are anthropologists expected to master in the 21st century? This book explores how anthropological writing shapes the intellectual content of the discipline and academic careers. First, chapters identify the different writing genres and contexts anthropologists actually engage with. Second, this book argues for the usefulness and necessity of taking seriously the idea of writing as a craft and of writing across and within genres in new ways. Although academic writing is an anthropologist's primary genre, they also write in many others, from drafting administrative texts and filing reports to composing ethnographically inspired journalism and fiction.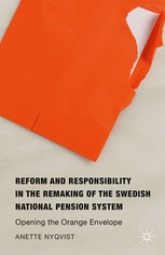 Reform and Responsibility in the Remaking of the Swedish National Pension System
The book is a detailed study through Sweden's national pension system. With Sweden's recently reformed national pension system as the illustrative example, Nyqvist shows how new forms of governance effectively shift responsibility from state level to an individual level. She sheds light on how politicians, technocrats, and bureaucrats work to educate and mold the general public into responsible, hardworking, and financially literate citizens. Providing an ethnographic example of how contemporary power works by way of new forms of governance, this book is an exploration into the art of governing.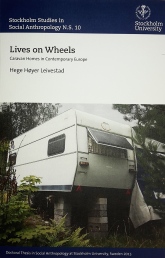 Lives on Wheels: Caravan Homes in Contemporary Europe
In the public imaginary the caravan has time and again been associated with stigmatised groups in society. Nevertheless, this vehicle-home has held a visible position in Western Europe's leisure landscape in the twentieth and twenty-first centuries as a potent symbol of working-class tourism. But what happens when presumably mobile caravans are used for long-term and full-time 'static' housing? Based on ethnographic fieldwork conducted on campsites in Spain and Sweden, as well as within the camping industry, this study depicts how the caravan and the campsite's ambiguous material qualities both come to fit and to challenge conventional domestic ideals.
Makeshift Work In A Changing Labour Market
The Swedish Model in the Post-Financial Crisis Era
Edited by Christina Garsten, Jessica Lindvert, Renita Thedvall
In the aftermath of the global financial crisis, people who had never before had cause to worry about losing their jobs entered the ranks of the unemployed for the first time. In Sweden, the welfare state has been radically challenged and mass unemployment has become a reality in what used to be viewed as a model case for a full employment society. With an emphasis on Sweden in the context of transnational regulatory change, the book discusses how the market mediates employment and moves on to explore the ways in which employees adjust to a new labour market.
Anthropology Now and Next. Essays in Honor of Ulf Hannerz
Edited by Thomas Hylland Eriksen, Christina Garsten and Shalini Randeria
The scholarship of Ulf Hannerz is characterized by its extraordinary breadth and visionary nature. He has contributed to the understanding of urban life and transnational networks, and the role of media, paradoxes of identity and new forms of community, suggesting to see culture in terms of flows rather than as bounded entities. Contributions honor Hannerz' legacy by addressing theoretical, epistemological, ethical and methodological challenges facing anthropological inquiry on topics from cultural diversity policies in Europe to transnational networks in Yemen, and from pottery and literature to multinational corporations.
Anthropological Explorations in Queer Theory
Anthropological Explorations in Queer Theory offers a wide ranging fusion of queer theory with anthropological theory, shifting away from the discussion of gender categories and identities that have often constituted a central concern of queer theory and instead exploring the queer elements of contexts in which they are not normally apparent. Engaging with a number of apparently 'non-sexual' topics, including embodiment and fieldwork, regimes of value, gifts and commodities, diversity discourses, biological essentialisms, intersectionality, the philosophy of Bergson and Deleuze, and the representation of heterosexuality in popular culture, this book moves to discuss central concerns of contemporary anthropology, drawing on both the latest anthropological research as well as classic theories.
Transnationalität und Öffentlichkeit. Interdisziplinäre Perspektiven
Edited by Caroline Schmitt and Asta Vonderau
Wie können transnationale Öffentlichkeiten untersucht werden? Ob in Zusammenhang mit der globalen AIDS-Epidemie, in migrantischen Organisationen, im Umfeld der pentekostalen Kirche oder im Zuge der neuen sozialen Bewegungen: Weltweit entstehen diskursive Arenen und Formen zivilgesellschaftlichen Engagements, deren Handlungsspektrum und politische Wirksamkeit die Grenzen von Nationalstaaten überschreiten und das traditionelle Verständnis von Öffentlichkeit in Bewegung bringen. Solche empirisch beobachtbaren Knotenpunkte transnationalen Kommunizierens und Handelns werden in diesem Band von einer multidisziplinären Beiträgerschaft als situative und temporäre Öffentlichkeiten betrachtet und analysiert.
Illegality, Inc. Clandestine Migration and the Business of Bordering Europe
In this groundbreaking ethnography, Ruben Andersson, a gifted anthropologist and journalist, travels along the clandestine migration trail from Senegal and Mali to the Spanish North African enclaves of Ceuta and Melilla. Through the voices of his informants, Andersson explores, viscerally and emphatically, how Europe's increasingly powerful border regime meets and interacts with its target–the clandestine migrant. This vivid, rich work examines the subterranean migration flow from Africa to Europe, and shifts the focus from the "illegal immigrants" themselves to the vast industry built around their movements. This fascinating and accessible book is a must-read for anyone interested in the politics of international migration and the changing texture of global culture.
The Therapeutization of Work: The Psychological Toolbox as Rationalization Device during the Third Industrial Revolution in Sweden
Hans Tunestad
The organization of work in the Western welfare states has made use of psychological know-how since the early twentieth century, for instance by making the practices of 'psychotechnics' and 'human relations' a part of the production apparatus. The last decades, however, have seen the development of a new economy based on information and communication technologies and with a related shift in organizational ideals from large hierarchical structures to networks of self-governing units – a change sometimes labelled the third industrial revolution. This development has meant new possibilities for the deployment of psychological knowledge in organizational management.
Engaging Violence: Trauma, memory and representation
Edited by Ivana Maček
This volume opens up new ground in the field of social representations research by focusing on contexts involving mass violence, rather than on relatively stable societies. Representations of violence are not only symbolic, but in the first place affective and bodily, especially when it comes to traumatic experiences. Exploring the responses of researchers, educators, students and practitioners to long-term engagement with this emotionally demanding material, the book considers how empathic knowledge can make working in this field more bearable and deepen our understanding of the Holocaust, genocide, war, and mass political violence.
Formationen des Politischen. Anthropologie politischer Felder
Edited by Jens Adam and Asta Vonderau
»Alternativlos« ist zu einem Schlagwort in gegenwärtigen politischen Debatten geworden. Der Begriff steht für einen Politikstil, der neoliberale Regierungslogiken mit zunehmend autoritären Argumentationsfiguren verknüpft. Die in diesem Buch versammelten Beiträge bieten eine alternative Perspektive auf aktuelle politische Prozesse und Machtfelder – etwa durch den Fokus auf »Policies« als wirkmächtige Organisationsformen (spät-)moderner Gesellschaften, durch die ethnographische Verfolgung der lokalen, nationalen und transnationalen Effekte von politischen Entscheidungen oder durch das Aufspüren neuartiger (Macht-)Formationen aus Individuen, Institutionen, Ressourcen und Wissensbeständen.
People on the Move. Experiences of Forced Migration
Edited by Charles Westin, Sadia Hassanen
This volume deals with various issues of forced migration from developing countries, in some cases to neighbouring countries, in others to countries in the developed world. In some cases the migration processes the contributors concentrate on resulted in settlement on a permanent basis in a receiving country; in other cases the outcome is that individual families making up the diasporic cultural community go transnational themselves, living here at times, living there for periods, commuting and transcending national, cultural, political and linguistic boundaries.
Organisational Anthropology
Doing Ethnography in and Among Complex Organisations
Edited by Christina Garsten, Anette Nyqvist
Organisational Anthropology is a pioneering analysis of doing ethnographic fieldwork in different types of complex organisations. The book focuses on the process of initiating contact, establishing rapport and gaining the trust of the organisation's members. The contributors work from the premise that doing fieldwork in an organisation shares essential characteristics with fieldwork in more 'classical' anthropological environments, but that it also poses some particular challenges to the ethnographer.
Watermarks: Urban Flooding and Memoryscape in Argentina
This study analyses the memoryscape that mediates past experiences of disasters. The inquiry is based on ethnographic fieldwork (2004-2011) in Santa Fe, Argentina. The study examines how past flooding is remembered by flood victims in the middle- and low-income districts and by activists of the protest movement that emerged in the wake of the 2003 flood. The study addresses the relationship between memory, morality and social inequality and discusses the implications for questions regarding vulnerability, resilience and adaptation.
Figures of Southeast Asian Modernity
Joshua Barker, Erik Harms, Johan Lindquist (Editors)
Figures of Southeast Asian Modernity brings together the fieldwork of over eighty scholars and covers the nine major countries of the region: Burma (Myanmar), Cambodia, Indonesia, Laos, Malaysia, the Philippines, Singapore, Thailand, and Vietnam. An introduction outlines important social transformations in Southeast Asia and key theoretical and methodological innovations that result from ethnographic attention to the study of key figures.
Gudrun Dahl, Örjan Bartholdson, Paolo Favero, Shahram Khosravi
The present volume emanates from three studies of youngsters and young adults in three urban contexts in the world: in Tehran in Iran, Delhi in India, and Salvador in Brazil. To them, global as well as local ideas about modernization, traditionalism and authenticity provide frames for interpreting the development of society and evaluating one's own life.
Italiensk översättning av Ulf Hannerz Anthropology's world: life in a twenty-first-century discipline. What, in these times, in is anthropology for? How do anthropologists want to be understood? For whom do they write, and in what language? And can we use anthropology's past as a resource for thinking about challenges past and future? In his new book, Ulf Hannerz cements his reputation as one of anthropology's finest writers, showing how anthropology came to be a central intellectual discipline and why it is vital that it remains so in an increasingly globalized world.
Conserving the American Dream: Faith and Politics in the U.S. Heartland
Recent decades have seen substantial changes in the U.S. political landscape. One particularly significant development has been the growing influence of a conservative coalition encompassing evangelical Christianity, interventionist foreign policy and neoliberal reform. This study explores the force and internal dynamics of this political assemblage.
Digital Drama: Teaching and learning art and media in Tanzania
The aim of this book is to explore digital media and intercultural interaction at an arts college in Tanzania through innovative forms of ethnographic representation. The book and the series website weave together visual and aural narratives, interviews and observations, life stories and video documentaries, art performances and productions. It paints a vivid portrayal of everyday life in East Africa's only institute for practical art training, while tracing the rich cultural history of a state that has mixed tribalism, nationalism, Pan-Africanism, and cosmopolitanism in astonishingly creative ways.
Unruly Hills: A Political Ecology of India's Northeast
The questions that inspired this study are central to contemporary research within environmental anthropology, political ecology, and environmental history: how does the introduction of a modern, capitalist, resource regime affect the livelihood of indigenous peoples? Can sustainable resource management be achieved in a situation of radical commodification of land and other aspects of nature? Focusing on conflicts relating to forest management, mining, and land rights, the author offers an insightful account of present-day challenges for indigenous people to accommodate aspirations for ethnic sovereignty and development.

Lesbian Lives: Sexuality, Space and Subculture in Moscow
Katja Sarajeva

This study is an exploration of the lesbian subculture in Russia focusing in particular on the subculture as a unique heterogeneous space of social interaction and cultural production that is not self contained or isolated from mainstream society, but incorporates a variety of cultural flows and traditions that are a part of Russian mainstream culture, other Russian subcultures, or global cultural flows. Some of these cultural flows and traditions are more compatible than other ones.
Last updated: December 16, 2020
Page editor: Lina Lorentz
Source: Department of Social Anthropology