Fernanda Soto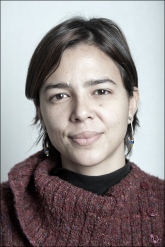 Telephone: +46 (8) 16 33 08
E-mail: fernanda.soto@socant.su.se
Room: B618
Research
Fernanda Soto earned her PhD in Social Anthropology from the University of Texas at Austin. Her interests consists of political memory, interethnic relations in Nicaragua and Honduras, mestizo identity, indigenous and afro-descendants land rights and territorial governance.
Area of interest: Central America/Latin America.
Selected publications
"Windows to memories: remembering the Revolution in the Agrarian Frontier". Published by the Central American University (UCA-Nicaragua) in 2011.