Bengt G. Karlsson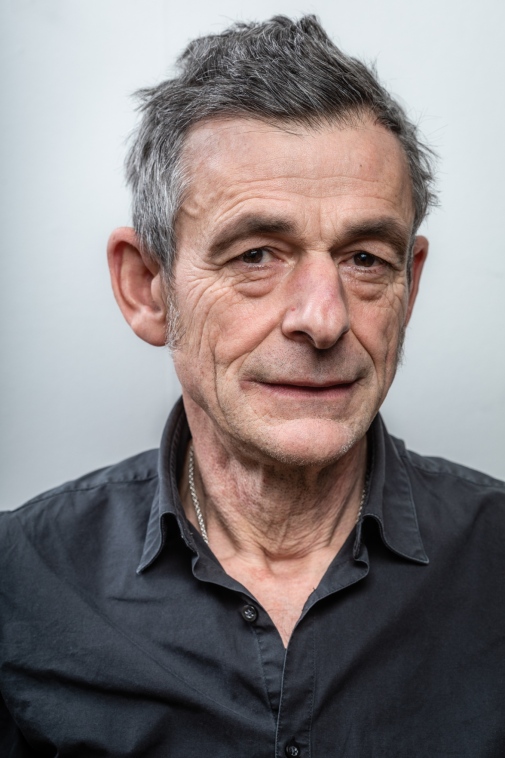 Telephone: +46 (0)8 16 15 62
E-mail: beppe.karlsson@socant.su.se
Room: B681
Bengt G. Karlsson has studied anthropology, development and economics at Uppsala University. He received his PhD in Social Anthropology at Lund University in 1997. He has since been teaching Anthropology at Linköping University and Uppsala University. In 2006 he was titled Associate Professor at Uppsala University and in January 2010 he took up the position as Senior Lecturer of Social Anthropology at Stockholm University. In 2014 Karlsson was promoted to full professor at Stockholm University. Karlsson has been guest researcher at the North-Bengal University, the University College London, the University of Chicago and the North-East Hill University. During 2008-2009 he worked as an affiliated teacher at the Center for Social Sciences at Tbilisi State University in Georgia. He has also held a position as Director of the Nordic Centre in India (www.nordiccentreindia.com), promoting student and research exchange between the Nordic countries and India. Karlsson was Head of Department between 2011 and 2014 and elected member of the Social Science Faculty Board at Stockholm University. He was also a committee member of the Swedish Research Council and in 2015 he became a working member of the Royal Swedish Academy of Letters, History and Antiquities.
Research
Karlsson's main research interest relate to the larger issue of society-environment interface, with particular focus on the politics of ethnicity and environment in India. Most recently he has completed a project with Dr. Dolly Kikon (Melbourne University) on indigenous migration in Northeast India (funded by Riksbankens Jubileumsfond). The main publication of the project is the book Leaving the land: Indigenous Migration and Affective Labor in India (forthcoming Cambridge University Press). As part of the research Karlsson and Kikon have also collaborated with photographer Andrzej Markiewicz with a photoethnographic exhibition called Wayfinding (see socant.su.se/wayfinding). A long-term side project he is working on relates to mobile professionals within the international aid industry, which will result in a book entitled Development Expatriates: The Life and Work of International Aid Professionals in Tbilisi and Nairobi. Most recently Karlsson is leading a project entitled Assam Tea, Kenya: The Travel of Seeds, Clones and Science Between India and Kenya (funded by The Seed Box: A Mistra-Formas Environmental Humanities Collaboratory); with British Institute in Eastern Africa (BIEA), Nairobi, and Tata Institute of Social Sciences (TISS), Guwahati. Karlsson is presently also a senior research fellow at BIEA and is involved in the multi-authored book project called Nairobi Becoming.
Teaching
Karlsson is presently teaching two graduate courses on Ecological Anthropology and Current Themes in Anthropology. He is further supervising Master's and PhD students.
Recent publications
2018
"After Political Ecology: New Directions in the Anthropology of the Environment", Anthropology Today, Vol. 34(2): 22-24.
2017
"Preface" and editor (with M Vandenhelsken, M. Barakati- Ruscheweyh) Geographies of Difference: Explorations in Northeast Indian Studies, eds. M. Vandenhelsken, M. Barakati- Ruscheweyh and B. G. Karlsson, New Delhi: Routledge India.
"Northeastern Research Entanglements", in Geographies of Difference, eds. M. Vandenhelsken, M. Barakati- Ruscheweyh and B. G. Karlsson; Routledge India.
"Shillong: Tribal Urbanity in the Northeastern Borderland", special issue of IIAS Newsletter, No. 77, Summer, 2017.
(with D. Kikon) "Wayfinding: Indigenous migrants in the service sector of metropolitan India", in South Asia: Journal of South Asian Studies, Vol. 40(3): 447-462.
2016
"Jorden vi ägde: resursanvändning, genus och privatisering av mark i Nordöstra Indien", Kungliga Vitterhetsakademiens Årsbok, Stockholm (in Swedish).
"The Forests of Our Lives: In and Out of Political Ecology", in special issue of the journal Conservation and Society, Vol. 14(4).
"Bonnie Guest House: Fieldwork and Friendship Across Borders", Northeast India: A Place of Relations, eds. Y. Saikia, and A. Baishya, Cambridge: Cambridge University Press.
"A Different Story of Coal: The power of power in Northeast India", in Industrialising Rural India, eds. P. Oskarsson and B. K. Nielsen, Delhi: Routledge.
"Into the Grid: Hydropower and Subaltern Politics in Northeast India", in Staking Claims – The Politics of Social Movements in Contemporary Rural India, eds. U. Chandra and D. Taghioff, New Delhi: Oxford University Press.
"Anthropology and the 'Indigenous Slot': Claims to and Debates about Indigenous Peoples' Status in India", in The Scheduled Tribes and Their India, eds. N. Sundar and T.N. Madan, New Delhi: Oxford University Press (reprint of article originally published in 2003).
2015
"Fluid Attachments in Northeast India: Introduction", special issue Asian Ethnicity (with Melanie Vandenhelsken), Vol. 17(3):330-339, 2016 (published online 2015).
"Political Ecology: Anthropological Perspectives", The International Encyclopedia of the Social and Behavioral Sciences, 2nd edition, Oxford: Elsevier LtD.
Last updated: November 17, 2021
Page editor: Lina Lorentz
Source: Department of Social Anthropology