Carl Rommel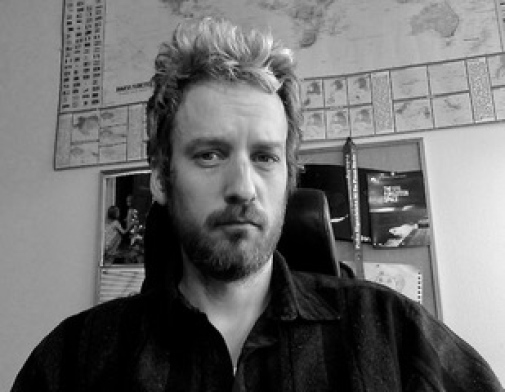 Carl Rommel is a Postdoctoral Researcher in the ERC-funded Crosslocations project at the University of Helsinki and an Affiliated Researcher at the Department of Social Anthropology, Stockholm University. Primarily focused on contemporary Egypt, his research interests include the politics of emotions and affect, masculinity, temporality, sports, the 'project form' and authoritarian statecraft.
Rommel completed dual degrees in Sociotechnical Engineering and the History of Science and Ideas at Uppsala University between 2001 and 2007. After a period of of Arabic studies and freelance journalism in Cairo, he moved on to SOAS, University of London, where he earned an MA in Migration and Diaspora Studies (2009) and PhD in Social Anthropology (2015). Based on twenty months of ethnographic fieldwork in Cairo between 2011 and 2013, his doctoral dissertation traces transformations within the emotional politics of Egyptian football before and after the 2011 Revolution. It has been redeveloped into an ethnographic monograph – Egypt's Football Revolution: Emotion, Masculinity, and Uneasy Politics – which will be published by the University of Texas Press in Spring 2021.
Rommel has also held research fellowships at Zentrum Moderner Orient in Berlin and the University of Bern. He has taught social anthropology at the Free University in Berlin and the University of Helsinki.
Research
Rommel's current research in Cairo examines social and political implications of Egyptian men's strong commitment to future-oriented 'projects' across scales. It draws on long-term participant observation with lower-middle class men who launch small business projects in Cairo and analyses of state-led mega projects through discursive, cartographic, technical and historical data produced collaboratively within the Crosslocations project in Helsinki. Reading together material and phenomena of vastly diverging scales, his research contributes to scholarships on neoliberal time and masculinity, authoritarian statecraft and the 'projectification' of society, economy and academia.
Publications
Ethnographic monograph
Rommel, Carl (Forthcoming, Spring 2021) Egypt's Football Revolution: Emotion, masculinity, and uneasy politics. University of Texas Press.
Peer-reviewed journal articles
Rommel, Carl (2018) "Men in time: On masculine productivity, corruption and youth football in the aftermath of the 2011 Egyptian Revolution" Men and Masculinities, 21(3), 341-362, DOI: 10.1177/1097184X17748173.
Rommel, Carl (2016) "Troublesome Thugs or Respectable Rebels: Class, martyrdom and Cairo's revolutionary Ultras" Middle East – Topics & Arguments, 6, 33-42, DOI: http://dx.doi.org/10.17192/meta.2016.6.3788.
Rommel, Carl (2014) "A Veritable Game of the Nation: On the changing status of football within the Egyptian national formation in the wake of the 2009 World Cup qualifiers against Algeria" Critical African Studies, 6(2-3), 157-175, DOI: 10.1080/21681392.2014.936079.
Rommel, Carl (2011) "Playing with difference: Football as a performative space for division among Suryoye migrants in Sweden" Soccer & Society, 12(6), 850-864, DOI: 10.1080/14660970.2011.609684.
Book reviews
Rommel, Carl (2017) "Meinert, Lotte & Bruce Kapferer (eds.) 2015. In the Event: Toward an Anthropology of Generic Moments. New York, Oxford: Berghahn Books" Social Anthropology, 25(1), 124-126, 10.1111/1469-8676.12388.
Rommel, Carl (2016) "Scott, David 2014. Omens of Adversity: Time, Tragedy, Memory, Justice. Durham, London: Duke University Press" Social Anthropology, 24(3), 409-410, DOI: 10.1111/1469-8676.12294.
Popular journal/journalistic articles
Rommel, Carl (2019) "Fängelse för en fotbollströja [Eng. Prison for a football jersey]" Flamman, 27-28, 5th July 2019.
Rommel, Carl (2019) "Det finns ingen väg tillbaka [Eng. There is no way back]" Flamman, 24, 14th June 2019. http://flamman.se/a/det-finns-ingen-vag-tillbaka.
Hägglund, Helena and Rommel, Carl (2014) "Före och efter revolutionen [Eng.: Before and After the Revolution]" Brand, issue 4.
Rommel, Carl (2010) "Assyrians or Syriacs? Middle Eastern identity formation through football in Sweden" Viewpoints special edition: Sports and The Middle East, The Middle East Institute, Washington DC, May 2010.
Ahlberg, Karin and Rommel, Carl (2009) "Förtroende och förvrängning: Skiftande framställningar av det Muslimska brödraskapet i Egypten [Eng. Trust and distortion: shifting representations of the Muslim Brotherhood in Egypt]" Orientaliska Studier, Issue 122.
Ahlberg, Karin and Rommel, Carl (2009) "Paradoxala förbindelser: Den syriska politiken gentemot Muslimska brödraskapet och Hizbollah [Eng.: Paradoxical relations: the Syrian policy toward the Muslim Brotherhood and Hizbollah]" Orientaliska Studier, Issue 122.
Ahlberg, Karin and Rommel, Carl (2008) "Då Islamismen talar nationalism språk: Fallet Turkiet" [Eng.: When Islamism speaks the language of Nationalism: The case of Turkey] Internationella Studier, issue 1. Also published in Orientaliska Studier, Issue 119-120.
Ahlberg, Karin and Rommel, Carl (2007) "Mellanstation Damaskus: Irakier i transit [Eng.: Stop-over in Damascus: Iraqis in transit]" Artikel 14, issue 14.
Last updated: November 13, 2020
Page editor: Lovisa Wahlsten
Source: Department of Social Anthropology