Christer Norström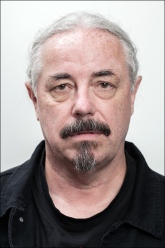 Telephone: +46 (0)8 16 20 00
E-mail: christer.norstrom@socant.su.se
Research
Food as a metaphor for the past and the future among farmers in South India: the perception of food and food production in a fast changing world.
This project deals with the way food, food consumption and food production is perceived among farmers and other actors in South India. By using this focus the idea is to illuminate broader processes of a political-economic nature, including ideas and strategies for creating food security in a world which goes through a process of global agro-food restructuring. The perspective is global but the focus is on the local and regional articulation of globalisation. This approach is built on the assumption that the restructuring of production and relationships caused by globalisation, commoditisation and new farming techniques constrain life chances and options. However, people are not dealing with these changes as 'passive victims', but use their own capabilities and other resources, guided by their own perspectives on food, food consumption and food production, to try to create food security.
An anthropologist among environmentalists: modern environmentalism through the eyes of three India-based activists
This project is based on the life histories of three individuals, based in South India, who have devoted their entire lives to environmental issues. With this focus two interrelated aspects will be emphasised. On the one hand these life histories will bring in a historical dimension on transnational processes of environmental issues over the last decades, especially from a local point of view, and on the other hand, the focus on individuals will give personal experiences of environmental issues otherwise usually framed in institutional and/or structural terms.
The latter implies a more general theoretical orientation within anthropology that gives emphasis to the place of the individual in anthropological theorising and ethnographic writing, and the way individuals consciously and creatively engages with their socio-cultural milieu. Fieldwork and the information for this book have been generated since 1988 until today through my close interaction and co-operation with Indian environmentalists.
Selected publications
2006
Norström, Christer. "Review". Hunter-Gatherers in History, Archaeology and Anthropology. Alan Barnard (ed.) 2004. Oxford: Berg. The Australian Journal of Anthropology 17 (3).
2004
Norström, Christer. "The Paliyans of South India and Their Quest for Autonomy". In J. Oakes et al (eds) Aboriginal Cultural Landscapes. Winnipeg: Aboriginal Issues Press.
2003
Norström, Christer. "From Avoidance to Alliance. Hunters and Gatherers — State Relations in Tamil Nadu, South India". In Eva Poluha and Mona Rosendahl (eds) Political Webs: Anthropological Accounts of Power Relations. London: Routledge Curzon Programme.
Norström, Christer. "They call for us". Arguments and Strategies for Securing Autonomy among the Paliyans, Hunter-Gatherers of the Palni Hills, South India. Stockholm Studies in Social Anthropology 53. Stockholm: Almqvist and Wiksell International.
Norström, Christer. "Social Pressure and Change among the Paliyans, Forest Adivasi of South India". In P. Roy (ed.) Family Diversity in India: Patterns, Practices and Ethos. New Delhi: Gyan Publishing House.
2001
Norström, Christer. "Autonomy by Default versus Popular Participation: The Paliyans of South India and the Proposed Palni Hills Sanctuary". Senri Ethnological Studies 56: 29-53.
1999
Norström, Christer. "Increasing Competition, Expanding Strategies: Wage work and resource utilization among the Paliyan, hunters and gatherers in South India". In TiiaRiitta Granfelt (ed.) Managing the Globalized Environment. Local Strategies to Secure Livelihoods. London: Intermediate Technology Publications.
Last updated: September 6, 2018
Page editor: Lina Lorentz
Source: Department of Social Anthropology