Darcy Pan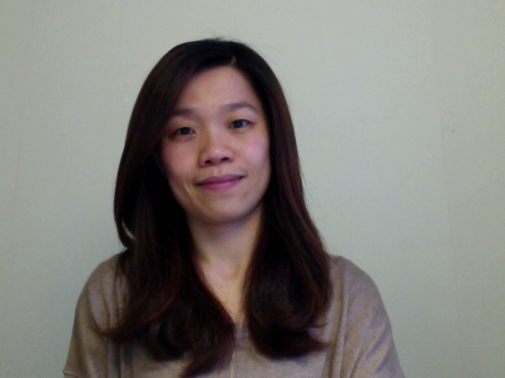 Telephone: +46 (0)8 16 29 25
E-mail: darcy.pan@socant.su.se
Room: B626
Darcy Pan works as a researcher and lecturer at the Department of Social Anthropology. She holds a PhD in anthropology from Stockholm University (2016). Entitled "Laboring through uncertainty: an ethnography of the Chinese state, labor NGOs, and development," Pan's doctoral thesis investigates how international development projects supporting labor activism are implemented in contemporary China. Pan's research interests focus on the state, civil society, surveillance, infrastructure, development, mobility of populations, and regimes of governance. She has done fieldwork in Ireland, China, and Hong Kong.
Research
Zone of Dreams? Big data, Infrastructure and Labor in Southwest China
This anthropological research project sets out to explore the social life of big data in China by investigating the economic and cultural processes that facilitate the production and use of big data as well as the political, social and environmental consequences of these processes. Viewing big data both as a concept and a socio-technical phenomenon, this project engages in an ethnographic study of China's first national pilot zone for big data industry: Guizhou Big Data Comprehensive Pilot Zone in Southwest China. Guizhou aims to become China's digital capital. The goal of this pilot zone is to construct a complete big data industrial chain, creating related industries with a total value of over $43 billion. These industries include such businesses as end product manufacturing, data centers, call center services, e-commerce as well as the application services such as data processing and analysis, big data transaction, big data finance and big data security. With the big data pilot zone, Guizhou aims to reinvigorate its economy and put its provincial capital Guiyang at the forefront of the development of ICTs in China. This study aims to theorize and interrogate the work that is being done by the concept of big data so as to understand how visions of technology and contemporary data are incorporated into the imagining of life and modernity as well as the production of truths and value that contains the social world. This project hopes to develop a conceptual framework to analyze and understand the ramifications of China's further integration with the global informational capitalism and how the cultural production of technology and new forms of capitalist value generation converge, interact and transform relationships of social and territorial reproduction.
Selected publications
2017
Pan, Darcy. "Agents of change or status quo? The survival and development of labor NGOs in South China." In Uncertain Times: Anthropological Approaches to Labor in a Neoliberal World, edited by Paul Durrenberger. Boulder: University Press of Colorado.​ (forthcoming in July)
2011
Teaching
2017
Media Anthropology
The Anthropology of Organizations
Gender and Sexuality
2016
Politik, konflikt och transnationalism
2015
Gränser, Identitet, Samhälle
Guest research visits
2014/2015
2010
Research funding/grants
2016
Fieldwork grant, the Forum for Asian Studies, Stockholm University, Sweden
Research grant, Helge Ax:son Johnson Foundation, Sweden
2014
2011
Fieldwork Grant, the Swedish Society for Anthropology and Geography, Sweden
2010
Fieldwork Grant, the Forum for Asian Studies, Stockholm University, Sweden
Four-month Scholarship from the Institutional Grants for Younger Researcher, the Swedish Foundation for International Cooperation in Research and Higher Education (STINT), Sweden
Conferences, workshops
2015
2010
"Student Visas, Undocumented Labor, and the Boundaries of Legality: Chinese Migration and English as a Foreign Language Education." Workshop with Loïc Wacquant, professor of Sociology, University of California, Berkeley. Uppsala, Sweden, 2 June.
Information about past activities can be found in the Department's previous Annual Reports.