Darcy Pan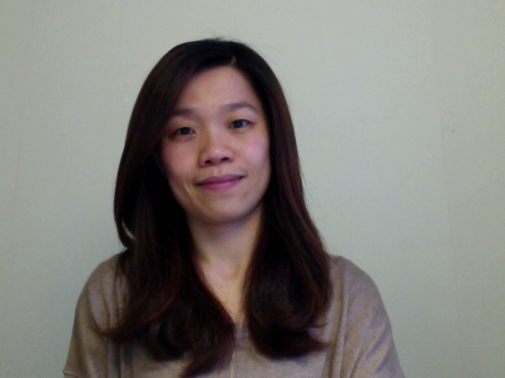 Telefon: 08-16 29 25
E-post: darcy.pan@socant.su.se
Rum: B632
Darcy Pan is a postdoctoral research fellow at the Department of Social Anthropology. She holds a PhD in anthropology from Stockholm University (2017). Pan's research interests focus on the state, labor, civil society, infrastructure, regimes of governance, big data, and global technology and development. She has done fieldwork in Ireland, China, and Hong Kong. Having received International Postdoc grant from the Swedish Research Council in November 2017, Pan is currently working on a research project that focuses on the development of cloud infrastructure in China. This project adopts an ethnographic approach to study the development and circulation of big data discourses in China, and the related infrastructures such as data centers that are taking place in Southwest China. This is a three-year project generously financed by the Swedish Research Council.
Current Research
Project title: Zone of Dreams? Big data, Infrastructure and Labor in Southwest China
This anthropological research project sets out to explore the social life of big data in China by investigating the economic and cultural processes that facilitate the production and use of big data as well as the political, social and environmental consequences of these processes. Viewing big data both as a concept and a socio-technical phenomenon, this project engages in an ethnographic study of China's first national pilot zone for big data industry: Guizhou Big Data Comprehensive Pilot Zone in Southwest China. Guizhou aims to become China's digital capital. With the big data pilot zone, Guizhou aims to reinvigorate its economy and put its provincial capital Guiyang at the forefront of the development of ICTs in China. This study aims to theorize and interrogate the work that is being done by the concept of big data so as to understand how visions of technology and contemporary data are incorporated into the imagining of life and modernity as well as the production of truths and value that contains the social world. This project hopes to develop a conceptual framework to analyze and understand the ramifications of China's further integration with the global informational capitalism and how the cultural production of technology and new forms of capitalist value generation converge, interact and transform relationships of social and territorial reproduction.
Selected publications:
2020
Pan, Darcy. Doing labor activism in South China: the complicity of uncertainty (monograph based on PhD dissertation). London: Routledge.
2019
Pan, Darcy. "Thinking like a state: doing labor activism in South China." In Handbook of Dissent and Protest in China, edited by Teresa Wright. Cheltenham, UK: Edward Elgar Publishing.
2017
Pan, Darcy. "Agents of change or status quo? The survival and development of labor NGOs in South China." In Uncertain Times: Anthropological Approaches to Labor in a Neoliberal World, edited by Paul Durrenberger. Boulder: University Press of Colorado.
2017
Pan, Darcy. Laboring through uncertainty: an ethnography of the Chinese state, labor NGOs and development. Ph. D Dissertation. Stockholm University.
2011
Pan, Darcy. Student visas, undocumented labor, and the boundaries of legality: Chinese migration and English as a foreign language education. Social Anthropology 19 (3): 268-287.
2009
Pan, Darcy. Book Review: Neoliberalism as Exception: mutations in citizenship and sovereignty, Aihwa Ong. Irish Journal of Anthropology 12 (3): 72-73.