Elina Ekoluoma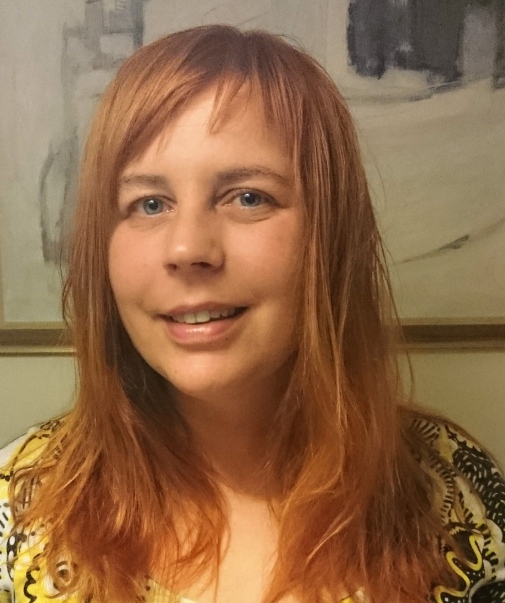 Telephone: +46 (0)8 16 15 98
Room: B672
E-mail: elina.ekoluoma@socant.su.se
Elina (with the official name Mari-Elina) Ekoluoma focuses her research on tourism, sex tourism and migration both within and to the Philippines. Since spring 2018 she has been active at the Department of Social Anthropology as a teacher, supervisor and researcher.
Ekoluoma received her PhD in Cultural Anthropology with the dissertation Everyday Life in a Philippine Sex Tourism Town at Uppsala University. She there explores the socio-cultural effect of international sex tourism to a small community in the Philippines. She has conducted several periods of ethnographic fieldwork between the years 2003 and 2015. She has examined how a highly varied population (consisting of local Filipinos, Western male migrants, Western and South Korean tourists and domestic migrants) have reacted to and dealt with the various transformations that have taken place in the wake of a rapid tourism development. Ekoluoma found that the construction and maintaining of various boundaries were central, such as symbolic, practical and moral ones – but there were little consensus regarding these boundaries, what they should contain and where they should be drawn. In the dissertation she also shows how complex social networks were fundamental in the maintaining of a sense of order and social cohesion, and how these networks often were tied to ethnicity, class and gender.
In her ongoing research project Ekoluoma revisits a theme from her dissertation: that of transnational marriage migration. This theme has gained some anthropological attention, but in the context of tourism (and in particular sex tourism) there has been a tendency to sweepingly understand these marriages in terms of colonial structures, misogyny, racism and financial inequalities. In conversations with men who have migrated to the Philippines, and married a local woman, these images have sometimes been confirmed, but also questioned, and Western men have indicated that their views and experiences don't conform to the stereotypical images of them or their marriages. These varieties of experiences of transnational marriages will be explored further.
Teaching
Autumn 2018
Teacher: Teorihistoria (Social Anthropology II)
Teacher: Den mänskliga tankevärlden: symboler, stabilitet och förändring (Social Anthropology I)
Assistant: Politik, konflikt och transnationalism (Social Anthropology I)
Supervision
Guest research visits
2005-2007
Guest researcher. 9 months. Asian Center. University of the Philippines, Diliman. Metro Manila. Financed by STINT.
2003
Guest researcher. 2 weeks. Nordic Institute of Asian Studies, Copenhagen.
Selected publications
2018
2017
Last updated: August 27, 2018
Page editor: Lina Lorentz
Source: Department of Social Anthropology