Hege Høyer Leivestad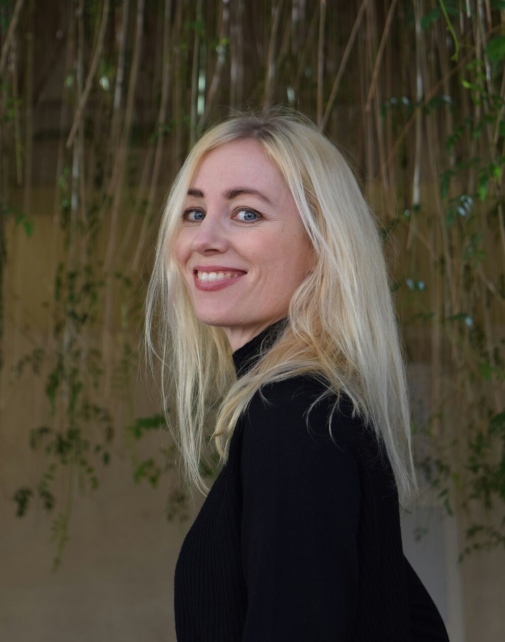 Telephone: +46 (0)8 16 26 84
E-mail: hege.leivestad@socant.su.se
Room: B652
Hege Høyer Leivestad is Postdoctoral Researcher in Social Anthropology at Stockholm University and Visiting researcher at London School of Economics and Political Science. She holds a Master degree from University of Oslo (2007) and a PhD from Stockholm University (2015). Leivestad has mainly worked at the intersections of mobility studies and materiality/material culture. Her current research project is funded by the Swedish Research Council and deals with maritime logistics and economy in southern Spain. Leivestad's previous research examined issues of homes and materiality through an ethnographic study of mobile dwellings and caravans in Europe. A monograph based on this work Caravans: Lives on Wheels in Contemporary Europe has been published by Bloomsbury Academic (2018). Leivestad has also been engaged in interdisciplinary research projects on environmental issues as well as on migration.
Academic interests
Mobility, Economic Anthropology, Logistics, Maritime Industries, Materiality/Material Culture, Homes/Housing
Research
Leivestad's ongoing research project Frontier Freight: Maritime Logistics at the Strait of Gibraltar examines the mobility of goods in a European maritime transport hub. Ports are critical nodes in a well-coordinated global trade system where 90% of commodities are transported by sea. Complex systems of logistics are created in order to move maritime freight as seamless and efficient as possible, but we know little about how logistical operations in ports actually work in practice. Examining maritime logistics ethnographically, that is in practice, offers a strategic lens for understanding how global mobility and capitalism are reconfigured in local contexts. The empirical focus of this project lies on the sociocultural context of maritime freight logistics at the Port of Algeciras Bay. This is one of Europe's busiest and fastest growing commercial and passenger ports located at the Strait of Gibraltar, at the gateway between Europe and Africa. Frontier Freight is funded by the Swedish Research Council's International Postdoc Grant (2018-2021).
Selected publications
2018
2017
2016
2015
Research networks
Media
Hege Høyer Leivestad has been interviewed in a range of Swedish and Norwegian newspapers, national radio and TV. A selection of media appearances is available on the Swedish website.
Information about past activities can be found in the Department's previous Annual Reports.
Last updated: November 21, 2018
Page editor: Lina Lorentz
Source: Department of Social Anthropology