Johan Nilsson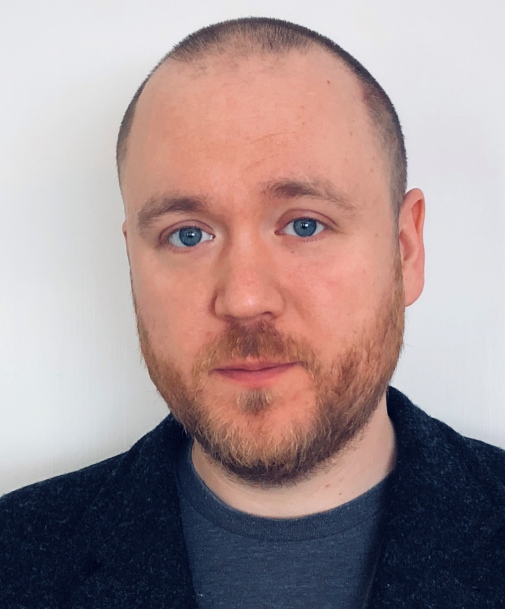 Telephone: +46 (0)8 16 33 08
E-mail: johan.nilsson@socant.su.se
Room: B632
Johan Nilsson is a lecturer at the Department of Social Anthropology at Stockholm University. He holds a doctorate in Technology and social change from Linköping University. His doctoral thesis Constructing Consumer Knowledge in Market Research: An Ethnography of Epistemics (2018) deals with how a group of Swedish market researchers produce useful and marketable knowledge about markets and consumers. It analyses how marketing knowledge is in itself marketed and made in relation to its recipients as well as research participants. In such commissioned knowledge production, relationships play a vital part in the shaping of knowledge. Previously, Johan has studied refined wine consumption in Ireland as part of his Creole Masters degree in Social Anthropology.
Nilsson's current research interests revolve around the intersections between knowledge, people and markets. Together with CF Helgesson (Linköping University), Hans Kjellberg samt Riikka Murto (Stockholm School of Economics) Johan will start a new research project in the spring of 2019. Sincere Marketing? is supported by Jan Wallanders och Tom Hedelius stiftelse and Tore Browaldhs stiftelse and it will investigate how markets for influencer marketing emerge and shape boundaries and connections between the social and the economic.
Publications
2018
2015
2014
2013
Conferences and workshops
2018
EASA 2018 Conference Staying–Moving–Settling, August 14-17. Member of organizing Local committee; Conveyor of Laboratories programme; Presenter at panel P055: "Making knowledge mobile: knowledge production and transfer in/to/across/between anthropology's actors, locations, and performances", August 15. Paper title: "Managing distance in commissioned knowledge production".
2016
Market Studies PhD Exchange LancStock, Stockholm School of Economics, May 11-13. Presentation title: "Constructing consumer knowledge in market research: an ethnography of epistemics".
4th Interdisciplinary Market Research Workshop, University of Saint Andrews, June 8-10. Presentation title: "Practices of limiting knowledge in market research".
2015
Member of Programme Committee, Valuation as Practice PhD Conference, Scottish Graduate School of Social Science. University of Edinburgh.
SANT konferens, Lunds universitet. Panel Convenor "Moraliska värderingar: Värdera moraliskt?". Paper title: "Blir det rätt så?: Deltagande, lojalitet och vetenskap på undersökningsbyrån".
2014
Panel convenor: "Generating value and valuation as collaborative practice", August 1, "Making good respondents: market researchers' practices of valuation and elimination". EASA Conference Collaboration, Intimacy & Revolution. 2014 July 31-August 3, Tallinn, Estonia.
3rd Interdisciplinary Market Studies Workshop, Aix-en-Provence, France, June 5-6. Presentation: "We can know it for you wholesale – Market researchers as market-makers".
2013
Fekis (Föreningen företagsekonomi i Sverige), IEI, Linköping University, December 1. Presentation title: "Working Knowledge: Market research as performativity in practice".
Social Informatics Cluster, University of Edinburgh, November 1. Presentation title: "Working Knowledge: Market research as performativity in practice".
Annual Meeting of the Society for Social Studies of Science (4S), San Diego, CA, October 9-12. Paper title: "Consumers in the Making: Market Research as an Object of Study", panel 153: Money, Credit, Value: Devices, Practices and Modes of Knowing, Sensing and Making the 'Economic': I.
First Nordic STS Conference. Trondheim University, April 24-26. Paper title: "What Makes a Consumer", panel 3:3.
2010
EASA Conference Crisis and Imagination. NUI Maynooth, August 24-27. Paper title: "New Drinkers, New Places", panel IW004: Re-imagining Irish ethnography.
Teaching
2018
Teacher: "Migration, kultur och mångfald"; "Teorihistoria"
Course assistant: "Den mänskliga tankevärlden"
2013–2015
Course assistant: "Socialantropologi I: Introduktion till Socialantropologi", Department of Social Anthropology, Stockholm University
2013
Seminar leader – Marketing, Civilingenjörsprogrammet, year 3. (March 11)
Last updated: November 6, 2018
Page editor: Lina Lorentz
Source: Department of Social Anthropology