Paula Uimonen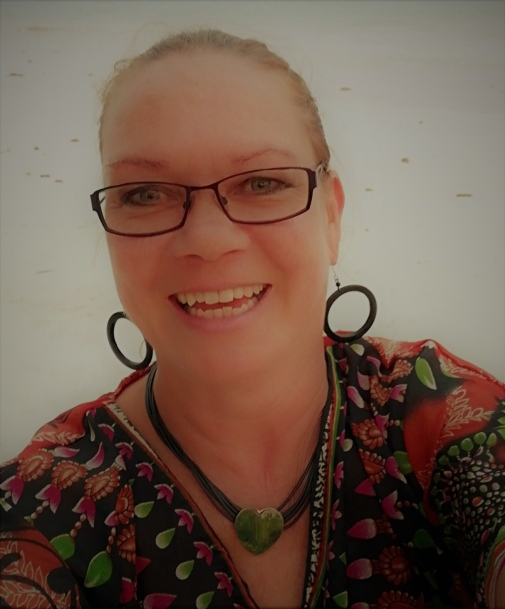 Telephone: +46 (0)8 16 33 74
E-mail: paula.uimonen@socant.su.se
Room: B634
Paula specializes in digital anthropology and anthropology of art, visual culture, media and globalization. Her current project on African women writers, which focuses on feminism and cosmopolitanism, builds on fieldwork in Nigeria and Tanzania, see http://www.womenwriters.one/. The project is part of the research programme Cosmopolitan and vernacular dynamics in world literatures (2016-2021), funded by the Bank of Sweden Tercentenary Foundation (Riksbankens Jublieumsfond, RJ), see http://worldlit.se/. Paula is also doing research in the project Collecting Social Photo, which is coordinated by the Nordic Museum. The project investigates how museums can collect contemporary photographs in social media, see http://collectingsocialphoto.nordiskamuseet.se/. Paula's recent publications focus on mobile photography in Tanzania (2016), digital narratives in anthropology (2016), mobile infrastructure in Africa (2015), and mourning rituals for Mandela in Cape Town (2015). Previously, Paula has done research on digital media and intercultural cooperation at a national institute for art and culture in Tanzania. This research was published in the monograph Digital Drama. Teaching and Learning Art and Media in Tanzania (Uimonen 2012), in the Routledge Innovative Ethnographies book series with an accompanying website at http://innovativeethnographies.net/digitaldrama. In another project, Paula has focused on corruption in Tanzania. The study was based on an anti-corruption campaign carried out by Tanzanian musicians and presented in an ethnographic road movie Chanjo ya Rushwa (vaccination against corruption) (2013), available on YouTube and Vimeo, see http://vimeo.com/paulauimonen. Paula has also been active in information and communication technology for development (ICT4D), most recently as director of The Swedish Program for ICT in Developing Regions (Spider) at Stockholm University (2011-2013), previously as ICT4D consultant to the UN, Sida, and Tanzanian authorities as well as global policy making (WSIS 2003, 2005).
Visiting Professor, Department of Social and Cultural Anthroplogy, Universität Wien, 23/11-4/12 2015.
Films
2017
Efuru@50. The film is based on ethnographic research by Paula Uimonen. Filmed in Nigeria, the documentary film was produced by Paula Uimonen and Yaki Bozi in Tanzania in February 2017.
2013
Chanjo ya Rushwa. An ethnographic road movie. Chanjo ya Rushwa (Vaccination against Corruption) is an ethnographic road movie about a campaign against corruption through music, mobiles and social media. The film builds on anthropological research by Paula Uimonen, assisted by John Sagatti and Vincent Ssekamatte.
Selected publications
2016
2015
2013
Uimonen, Paula. 2013. Visual identity in Facebook. In Visual Studies Volume 28, Issue 2, pages 122-135.
Uimonen, Paula. 2013. Mediated Agency: Music and Media against Corruption in Tanzania. ICT for Anti-Corruption, Democracy and Education in East Africa. Spider ICT4D Series No. 6. Stockholm: Spider.
Uimonen, Paula. 2013. Chanjo ya Rushwa. An ethnographic road movie.
2012
2011
Uimonen, Paula. 2011. African art students and digital learning. In Interactive media use and youth: learning, knowledge exchange and behaviour. Elza Dunkels, Gun-Marie Frånberg and Camilla Hällgren (eds.). Hershey, PA: Information Science Reference. Page 222-239
2009
Uimonen, Paula. 2009. Internet, arts and translocality in Tanzania. Social Anthropology/Anthropologie sociale, 17 (3): 276-290
Uimonen, Paula. 2009. Lärande i en digitaliserad värld. In Didaktisk design i digital miljö: nya möjligheter för lärande. Staffan Selander och Eva Svärdemo-Åberg (eds.). Stockholm: Liber. Page 54-69
2006
Uimonen, Paula. ICT User Study at Bagamoyo College of Arts. Bagamoyo College of Arts and Sida/Embassy of Sweden Dar es Salaam, April 2006. Published with multimedia report.
Uimonen, Paula and Simbo Ntiro. "The Impact of WSIS on Tanzania's ICT4D Landscape", in Beyond Tunis: Flightplan. Kuala Lumpur: Global Knowledge Partnership (GKP).
2003
Uimonen, Paula. "Networking as a Form of Life: The Transnational Movement of Internet Pioneers", in New Technologies at Work: People, Screens and Social Virtuality, C. Garsten and H. Wulff (eds), Oxford: Berg. Page 145-163
Uimonen, Paula. "Mediated Management of Meaning: On-line Nation Building in Malaysia", in Global Networks: A Journal of Transnational Affairs, special issue on Globalization, Creolization, and Cultural Complexity: Essays in Honour of Ulf Hannerz. Oxford: Blackwell Publishing, Vol. 3, No. 3: 299-314
Uimonen, Paula. "Networks of Global Interaction", in Cambridge Review of International Affairs, Volume 16, Number 2, pp. 273-286. www.cria.org.uk
2001
Uimonen, Paula. Transnational.Dynamics@Development.Net: Internet, Modernization and Globalization. Stockholm Studies in Social Anthropology, no. 49. Stockholm: Almqvist och Wiksell International. www.net4dev.se/uimonen
Research funding/grants
Teaching
Global utveckling introduktionskurs
Communication & Aesthetics
Uppsatsförberedande kurs
Digital Anthropology
Media Anthropology
Thesis supervision (undergraduate and master level)
Social Anthropological Method
Classics in Anthropology (PhD course)
Research networks
Conferences, workshops
2015
2014
Membership on boards
Service to the profession
2015
Swedish Higher Education Authority: examiner of entitlement to award qualification
Consultancy assignments
2014
Indevelop/Sida: Evaluation of ICT in Teachers Training Colleges (Tanzania), January-April
Lectures
2015
2014
Tanzania in a Digital Era, lecture at the SVETAN networking fair for Tanzania, Röda Korsets Folkhögskola, 22 November
Media
2015
Kultur i kläm på konstskolan. Habari, No. 1/2015, p. 6
Information about past activities can be found in the Department's previous Annual Reports.
Last updated: December 8, 2020
Page editor: Lina Lorentz
Source: Department of Social Anthropology