Paula Uimonen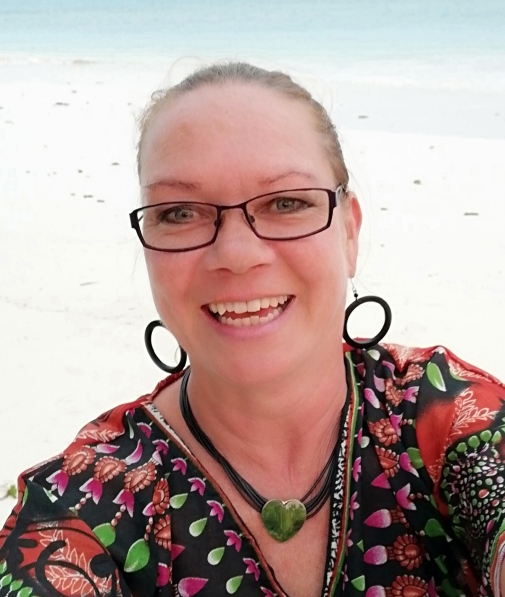 Telephone: +46 (0)8 16 33 74
E-mail: paula.uimonen@socant.su.se
Room: B634
Paula Uimonen is Professor of Social Anthropology. She is specialized in digital anthropology and completed her PhD on Internet and globalization in 2001. After her PhD, she developed her expertise in various fields, within and beyond academia. She returned to the Department of Social Anthropology at Stockholm University in January 2014 and was promoted to full professor in October 2020. Outside academia, Paula has worked in information and communication technology for development (ICT4D), most recently as director of The Swedish Program for ICT in Developing Regions (Spider) at Stockholm University (2011-2013), previously as ICT4D consultant to the UN, Sida, and Tanzanian authorities as well as global policy making (WSIS 2003, 2005).
Committed to the open sharing of scholarly work, Paula is chair of the editorial board for Anthropology & Society, a peer-reviewed series of academic monographs and edited volumes published in open access by Stockholm University Press (SUP). She is also on the editorial committee for kritisk etnografi: Swedish Journal of Anthropology, an open access journal published by the Swedish Society for Anthropology and Geography (SSAG). Paula served as president of the Swedish Anthropological Association (SANT) from 2015 to 2018. She has also served on the Steering Group of the ECREA Section on Visual Culture since 2019 and was a co-founder of the Nordic Network on Digital Visuality (NNDV), 2011-2014, funded by NordForsk. In addition to publishing her work in monographs, articles and book chapters, Paula has also co-produced documentary and ethnographic films.
Research
Paula's research interests are digital anthropology as well as anthropology of art, visual culture, world literature, water and oceans, with fieldwork primarily in Tanzania and Nigeria. She was one of the first scholars to investigate the global expansion of the Internet, based on multi-sited fieldwork in Geneva, Southeast Asia and cyberspace (Uimonen 2001). Later on, her research shifted to art and culture in Africa. She did research on digital media at at an arts college in Tanzania, using visual and sensory methods. This study was published in the monograph Digital Drama. Teaching and Learning Art and Media in Tanzania (Uimonen 2012), in the Routledge Innovative Ethnographies book series with an accompanying website. Over time, she has also explored digital visuality, e.g. mobile photography in Tanzania (2016) and mourning rituals for Mandela in Cape Town (2015), and she co-produced an ethnographic road movie on a music campaign against corruption in Tanzania, Chanjo ya Rushwa (2013), available on Vimeo. More recently, Paula served as principal researcher in the collaborative project Collecting Social Photo (2017-2020), coordinated by the Nordic Museum and funded by Riksbankens Jubileumsfond (RJ) and Vitterhetsakademien. The project investigated how museums can collect contemporary photographs in social media, and the results have been published in an open access co-edited anthology.
Her recent project African women writers draws on fieldwork with female authors in Nigeria and Tanzania. The project is part of the research programme Cosmopolitan and vernacular dynamics in world literatures (2016-2021), funded by Riksbankens Jubileumsfond (RJ). In addition to various articles and book chapters, Paula has published this research in an open access monograph, Invoking Flora Nwapa: Nigerian Women Writers, Femininity and Spirituality in World Literature (2020) and a documentary film Efuru@50 (2017) on YouTube
Paula is now preparing a new project on Swahili Ocean Worlds (2020-), which investigates how fishing communities in Tanzania relate to the Indian Ocean. The project is carried out in collaboration with Hussein Masimbi at TaSUBa/UDSM. A co-authored article based on a pre-study is forthcoming in a special issue on water in kritisk etnografi, planned for publication in December 2021.
Teaching
In addition to supervising thesis work by BA, MA and PhD students, Paula teaches various courses:
GU 1001 Global utveckling-en introduktion
SAM 203 Methods in Social Anthropology
SAM 215 Digital Anthropology
Recent publications
2020
Invoking Flora Nwapa. Nigerian Women Writers, Femininity and Spirituality in World Literature. Stockholm: Stockholm University Press.
Collecting Social Media Photography as Visual Digital Heritage. In Connect to Collect. Approaches to Collecting Social Digital Photography in Museums and Archives, edited by E. Boogh, K. Hartig, B. Jensen, P. Uimonen and A. Wallenius, 41-53. Stockholm: Nordiska Museets Förlag.
Elisabeth Boogh, Kajsa Hartig, Bente Jensen, Paula Uimonen and Anni Wallenius (eds). Connect to Collect. Approaches to Collecting Social Digital Photography in Museums and Archives. Stockholm: Nordiska Museets Förlag.

2019

Decolonising cosmopolitanism: An anthropological reading of Immanuel Kant and Kwame Nkrumah on the world as one. Critique of Anthropology 40(1): 81-101.
Muse and power. African women writers and digital infrastructure in world literature. Anthropology and Humanism 44 (1): 20-37.
#MeToo in Sweden: Museum collections, digital archiving and hashtag visuality. Ethnos 85:5, 920-937.

2018

Zuhura the African Lioness. Performance Poetry, Digital Media and the Transnational Tangle in World Literature. In World Literatures. Exploring the Cosmopolitan-Vernacular Exchange, edited by S. Helgesson, A. Mörte Alling, Y. Lindqvist and H. Wulff, 129-139. Stockholm: Stockholm University Press.

For more publications, search in https://diva-portal.org/
Films
2017
Efuru@50. The film is based on ethnographic research by Paula Uimonen. Filmed in Nigeria, the documentary film was produced by Paula Uimonen and Yaki Bozi in Tanzania in February 2017.
2013
Chanjo ya Rushwa. An ethnographic road movie. Chanjo ya Rushwa (Vaccination against Corruption) is an ethnographic road movie about a campaign against corruption through music, mobiles and social media. The film builds on anthropological research by Paula Uimonen, assisted by John Sagatti and Vincent Ssekamatte.
Last updated: September 1, 2021
Page editor: Lovisa Wahlsten
Source: Department of Social Anthropology