Raoul Galli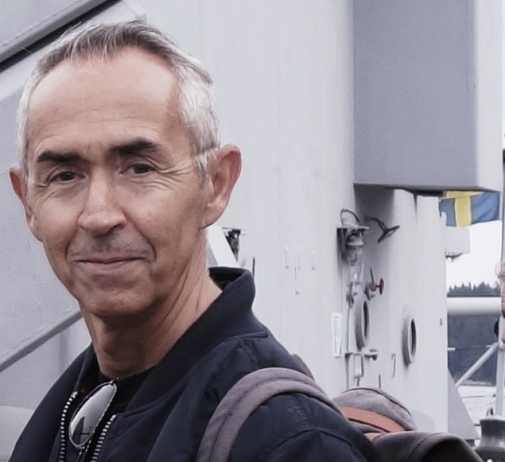 Telephone: +46 (0)8 16 20 00
E-mail: raoul.galli@socant.su.se
Raoul Galli received his PhD in Social Anthropology in 2012, and is currently employed as researcher/teacher at the Department of Social Anthropology at Stockholm University. Galli's main research interests are in the relationship between culture, power and social inequality. Theoretically, Galli is particularly committed to the scientific program based on the work of Pierre Bourdieu and his associates; and within this program especially questions of production of symbolic resources (symbolic production). These interests have most notably resulted in the thesis and book The Field of Brands. Production of Recognition in the Stockholm Advertising World (2012; original title: Varumärkenas fält. Produktion av erkännande i Stockholms reklamvärld). Raoul Galli is also a collaborator in the research group for Sociology of Education and Culture (SEC) at Uppsala University, where he has participated in several interdisciplinary projects.
Research
The advertising profession: identity, titles, careers and conflicts in Sweden 1960-2010
The main task of this project is to explore individuals and archives in search for answers to the following question: What personal perceptions have Swedish advertising producers had of their profession and professional identity over the last five decades, and how can our knowledge of these subjectivities contribute to the objective understanding of the historical and structural changes of the advertising industry? The purpose of the study is to develop Swedish and international research on advertising, media and communication by filling an identified knowledge gap: the lack of focused documentation of women's and men's individual experiences and memories of working in the Swedish advertising industry in different historical periods and political climates. A partial aim of the study is to provide individuals from "silent groups", who rarely are given the opportunity to express their views in advertising research and trade press, a chance to come forth. These professional groups include receptionists, assistants and administrators of various kinds, but also creators and strategists who are–or were–less known and recognized than the much celebrated and exposed "star creators" and "gurus" in the industry. Special emphasis will be given to women's and men's differing recollections, experiences and careers, the struggle between creators and strategists, and advertising producers' perceived professional identities in relation to other, competing professions.
The expected outcome is a deeper understanding of the characteristics of the advertising profession and a more grounded view of the historical development of this "cultural and creative industry". The results will be based on a careful mapping of the individuals and institutions in the industry and their dynamic interaction with the expectations and requirements, possibilities and restrictions significant for different time periods. The exploration will primarily consist of deep interviews and photo elicitations with individuals who were active within the Swedish advertising industry at different times during the years between 1960 and 2010, and secondly, of archival studies.
The project runs from 2013-2016 and is funded by Ridderstads stiftelse för historisk grafisk forskning.
Social and mental structures in the advertising world
The social mystery that this study inquires is why advertisements and brands look the way they do, and if the advertising industry's interest in fashioning markets contributes in constituting social differences and divisions. Contrary to the widely spread notion that advertising "mirrors society", the assumption is that advertising firstly mirrors the world that creates it, that is, the advertising world. It is the producers in this microcosm whose notions and ideas of society advertisements primarily reflect. The question posed is therefore how this world is socially and mentally structured. The study is inspired by the work of Pierre Bourdieu and approaches the Swedish advertising industry in terms of a social field of production. The point of look-out is an international advertising agency in Stockholm where daily observations have been conducted during a one year fieldwork.
Selected publications
2018
"Godmorgon, Sverige! Projektet Rehabarenan - en socialantropologisk analys". Rapport, Samordningsförbundet i Södertälje.
"Sociala fält". I Nyckelbegrepp i socialantropologin, U. Björklund, U. Hannerz & Socialantropologiska institutionen, Stockholms universitet.
2017
"Habitus". I Nyckelbegrepp i socialantropologin, U. Björklund, U. Hannerz & Socialantropologiska institutionen, Stockholms universitet.
"Symboliskt kapital". I Nyckelbegrepp i socialantropologin, U. Björklund, U. Hannerz & Socialantropologiska institutionen, Stockholms universitet.
"Förord 2017". I Nyckelbegrepp i socialantropologin, U. Björklund, U. Hannerz & Socialantropologiska institutionen, Stockholms universitet.
2016
2012
2011
2010
2008
2005
2003
Hela äran – men ansvaret då? Resumé 2003-06-12.
2001
International Labour Organization, ILO – En standardhistoria. Rapport, SCORE (Stockholm center for organizational research), Handelshögskolan (Stockholm) och Stockholms universitet.
2000
Etik och socialt ansvar som marknadsstrategi: aktörer, arenor och perspektiv. Rapport, Socialantropologiska institutionen, Stockholms universitet.
True Colors: reflexioner kring företaget Benettons globala bilder och praktik. Uppsats, Socialantropologiska institutionen, Stockholms universitet.
Teaching
2014
Undergraduate thesis supervision
Thesis preparatory course
2015
Undergraduate thesis supervision
History of Anthropological theory (master level)
Research networks
Seminars
2014
Varumärkenas fält: den svenska reklamvärlden utforskad med Pierre Bourdieus begreppslåda, Department of Journalism Media and Communication, University of Gothenburg, April 16.
Lectures
2015
2014
Rapport från fackens fält at TAM-Arkiv (Tjänstemäns och Akademikers Arkiv), Stockholm, October 14.
Rapport från fackens fält at TCO (Tjänstemännens Centralorganisation), Stockholm, November 26.
Service to the profession
2015
Information about past activities can be found in the Department's previous Annual Reports.
Last updated: November 22, 2018
Page editor: Lina Lorentz
Source: Department of Social Anthropology